RMG export target may be missed this fiscal year: BGMEA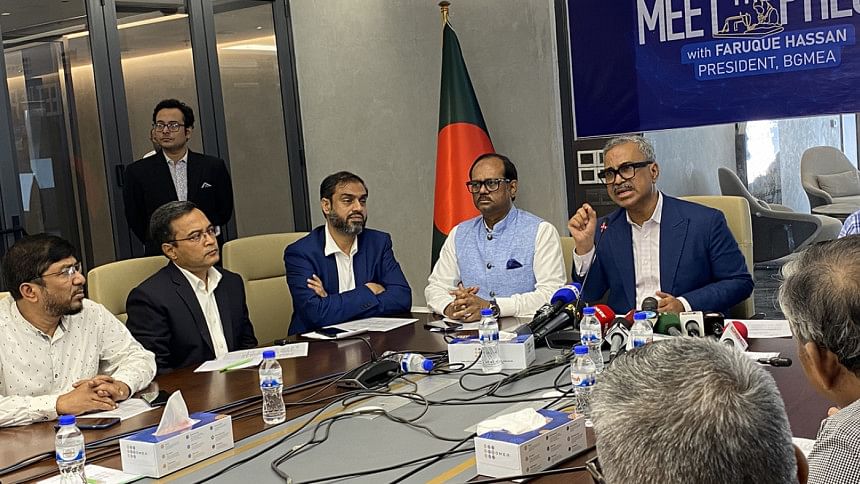 Bangladesh may not able to achieve the apparel export target set for the current fiscal year because of the energy crisis, fall in work orders, and higher inflation in European countries, BGMEA President Faruque Hassan said today.
If the current trend of apparel shipment continues, the export goal of $46.80 billion may not be achieved, he said at a press conference at the office of the Bangladesh Garment Manufacturers and Exporters Association (BGMEA) in Dhaka.
Garment export receipts fell by 7 per cent in September and 20 per cent in October.
"The earnings may fall in November if the energy supply situation at factories does not improve and the Russia-Ukraine does not come to an end," he said.
"As a result, the export target at the end of the current fiscal year may not be achieved."
Last fiscal year, Bangladesh shipped garment items worth $42.61 billion, according to data from the Export Promotion Bureau.