Remittance to rise 17% this year: Report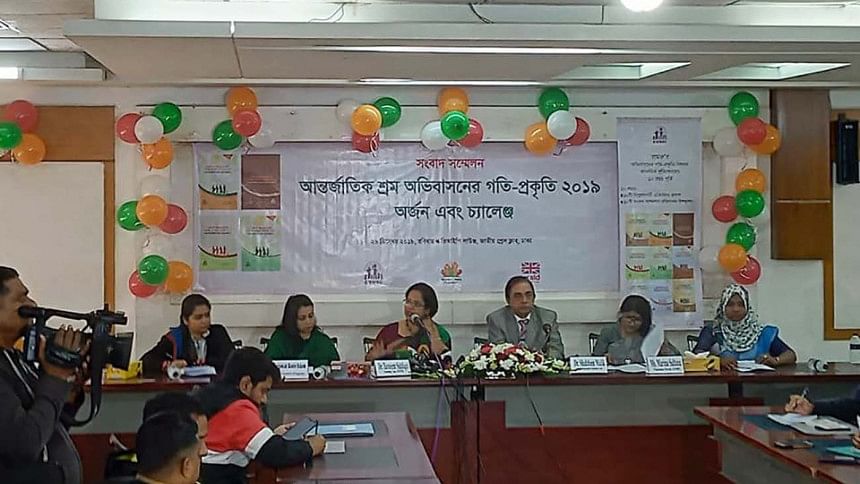 The remittance may reach USD18.19 billion with an increase of 17.05 per cent in the end of this year if its flow continues, a latest report on country's migration trend revealed today.
Bangladeshi expatriates sent remittance of USD16.67 billion till November this year, out of which 19.87 per cent came from Saudi Arabia and 14.99 per cent came from the UAE, said 'Labour Migration Trend Report-2019' by Refugee and Migratory Movements Research Unit (RMMRU).
RMMRU organised a press briefing to release the report based on Bangladesh Bank data at the Jatiya Press Club in Dhaka this morning.
A total of 6,04,060 Bangladeshi workers went abroad including different countries in Arab and southeast Asia, Prof Tasneem Siddiqui, chairman of the RMMRU, said while addressing the press briefing.
Citing the Bureau of Manpower Employment and Training (BMET), she added that the number of Bangladeshi expatriates declined this year.
The number decreased as the workers could not go to Malaysia following a bar in that country, she said adding that around 400 people went to Malaysia this year.
She also recommended that the government needs to quick register the agents working in this sector.