Price of 1-litre bottle of soyabean oil raised by Tk 12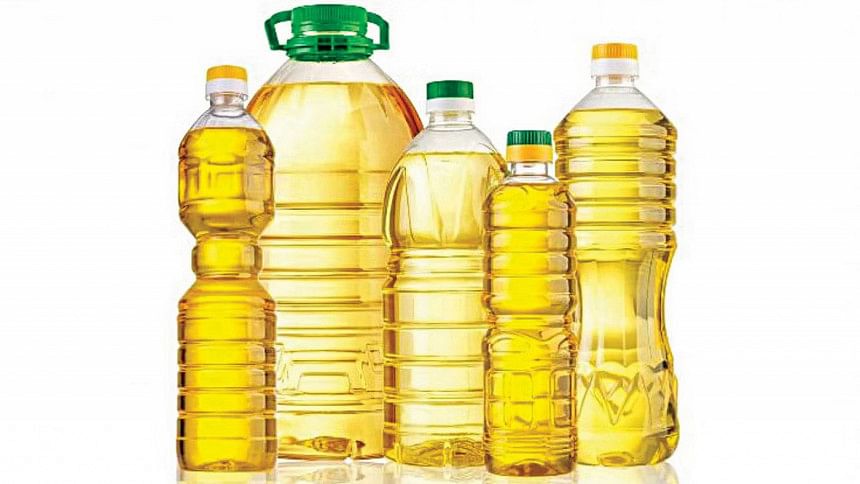 Refiners have raised the price of one-litre bottled soyabean oil by Tk 12 to 199 per litre.
The new price will be effective immediately, the Bangladesh Vegetable Oil Refiners' and Vanaspati Manufacturers' Association said in a press release today.
As per the new rate, one-litre bottled soyabean oil will be sold at Tk 199 instead of Tk 187 while loose soybean at Tk 176 instead of Tk 167 and palm oil (super) at Tk 135 against Tk 117.
However, the price of five-litre bottled soybean oil has been fixed at Tk 960 instead of Tk 906.
The refiners' association took the decision following consultation with the commerce ministry and the Bangladesh Trade and Tariff Commission.
On April 30, the refiners sought raising the price of soyabean oil, reasoning that a one-year value added tax (VAT) reduction benefit offered in March last year had expired.