PM urges expatriates to invest in Bangladesh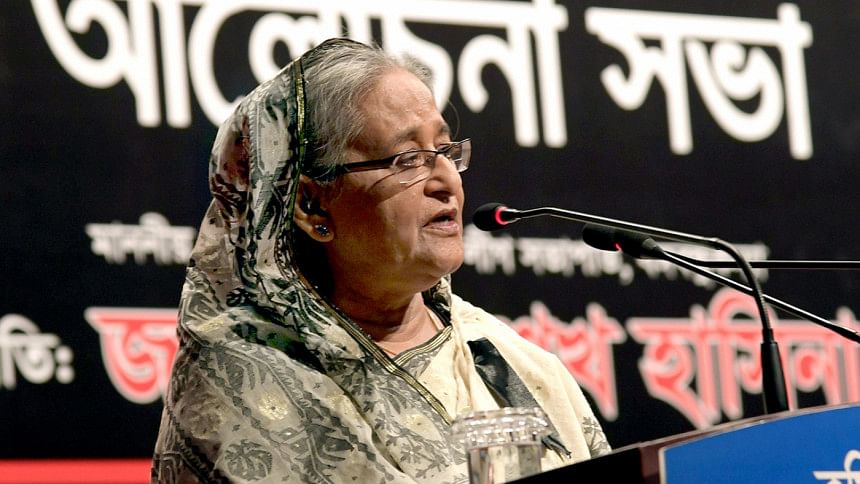 Prime Minister Sheikh Hasina today said Bangladesh expatriates can come up with their investment in the country's 100 economic zones alongside foreign investors.
"We're setting up 100 economic zones. Not only the foreigners, but also our expatriates will invest there...we hope that as we've created scopes for the expatriates to make investment (in the country)," she said.
The prime minister said this while inaugurating the two-day Convention on Non-Resident Bangladeshi (NRB) Engineers at Pan Pacific Sonargaon Hotel in the capital.
Noting that industrialisation and investment are badly needed for Bangladesh, Sheikh Hasina said the government has created many scopes for investment and it provides various facilities to foreign investors.
Hasina said the government wants to develop not only the cities or the capital but also every village across the country.
She urged the Bangladeshi expatriates to pay special attention to the development of their ancestral villages tracing their roots.
Chaired by Planning Minister MA Mannan, the inaugural session of the first Convention on NRB Engineers was addressed, among others, by National Professor Dr Jamilur Reza Choudhury, Economic Relations Division's acting Secretary Monowar Ahmed and Chairman of the Bridge to Bangladesh Engineer Azadul Haque.
Some 300 NRB engineers from 30 countries are participating in the two-day Convention, jointly arranged by Bridge to Bangladesh, Economic Relations Division and Access to Information (a2i).