Online platform to connect garment buyers, sellers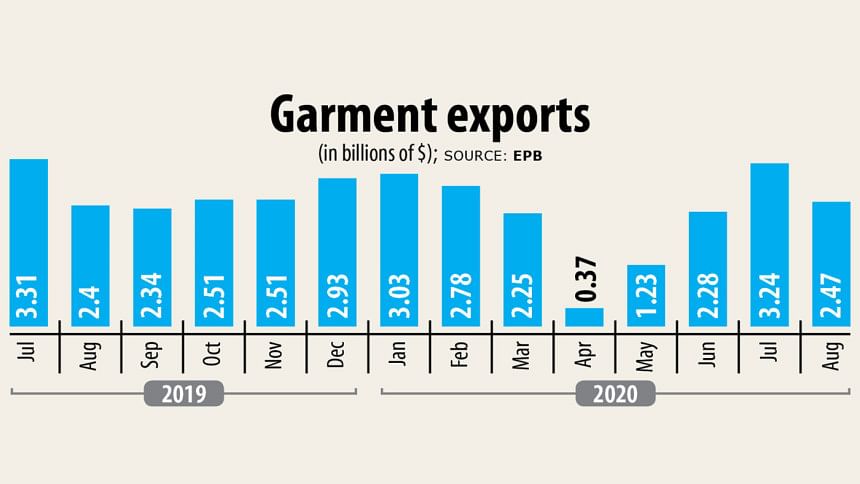 A local online platform for trading garment items was launched yesterday to help international suppliers and retailers meet exporters directly and facilitate verification of work orders digitally.
The platform -- Merchant Bay -- is a subsidiary of a leading garment exporting company, Sayem Group.
The internet is considered to be the backbone of future business as consumers' behaviours are changing for the advent of technologies globally.
The coronavirus pandemic proved the necessity of online businesses once again with most of the trade taking place online, such as end-consumers purchasing goods through platforms like Alibaba and Amazon. 
"The Merchant Bay will expedite the export of garment items as the verification and audit of suppliers, retailers and brands would be completed digitally and by an efficient team," said Abrab Hossain Sayem, managing director of Merchant Bay.
Some 1,000 members registered with the platform while it was undergoing development over the past one year, he said at the virtual inauguration.
His company has been using home grown software and in some cases foreign technologies and he has also been using some services from Amazon, he said.
Merchant Bay, which has been working mainly as a matchmaking agent for buyers and sellers of garment items, has been primarily charging Tk 1,500 a month as fee and also offers an annual package of Tk 20,000, he said.
He said all sizes of garment factories such as micro, small, medium and large units can do business through his platform.
In buying of garments, auditing and verification of the information of goods and factories are very important. In many cases, export orders get cancelled or suspended because of incorrect audit reports and verification of both factories and buyers.
"So we will verify the factories with our expert teams and if we are satisfied with the factory visit and audit, we will send a verification badge to the buyers so that they can rely on it and do business hassle-free," said Sayem while replying to queries of journalists.
The manufacturers and buyers can contact each other directly through this platform, he said.
Sayem said his platform would also help improve the productivity and efficiency in management in the factories.
Rubana Huq, president of the Bangladesh Garment Manufacturers and Exporters Association (BGMEA), also said to be working on a concept for launching a virtual marketplace as online platforms have become very vital for buying and selling.
Virtual transactions and e-commerce are the new reality in business as these work as one-stop service centres, she said.
Consumers' behaviours have changed a lot in the pandemic time, she said.
The reality of online business was realised when garment work orders worth $3.15 billion were cancelled by international retailers and brands during the March to April period as a result of the fallouts of the Covid-19 this year.
She also suggested launching platforms connecting businesses to consumers.
Shafiul Islam Mohiuddin, former president of the BGMEA and the Federation of Bangladesh Chambers of Commerce and Industry, said the presence of customers in stores of western retailers and brands was still low.
But there has been a boom in online sales as consumers prefer buying goods while staying within their homes, he said.
"We need to reach our goods to our consumers through online platforms as their behaviours also changed a lot," he said.
Posts and Telecommunication Minister Mustafa Jabbar suggested keeping focus on human labour while going for technological innovations.
Although automation has been taking over many industrial sectors, human skill and experience are still needed, he said.
Jabbar said the telecom sectors of four countries were currently inquiring to invest in Bangladesh as they believe this country was a major market for them.
He said the government was working to launch 5G technologies soon in the country.
Nokia has been asking to invest in Bangladesh as it believes the country is a major market for smart mobile phone sets, he said, adding that currently 82 per cent of the smartphones used by local customers were being produced locally.
He also said, with the advent of technological innovations, it was not possible to ignore artificial intelligence, robotics and big data.
However, the young generation of the country needs to be trained in such a way that they can utilise the potential of those technological innovations in a productive way, Jabbar also said.