Onions from Egypt to arrive tomorrow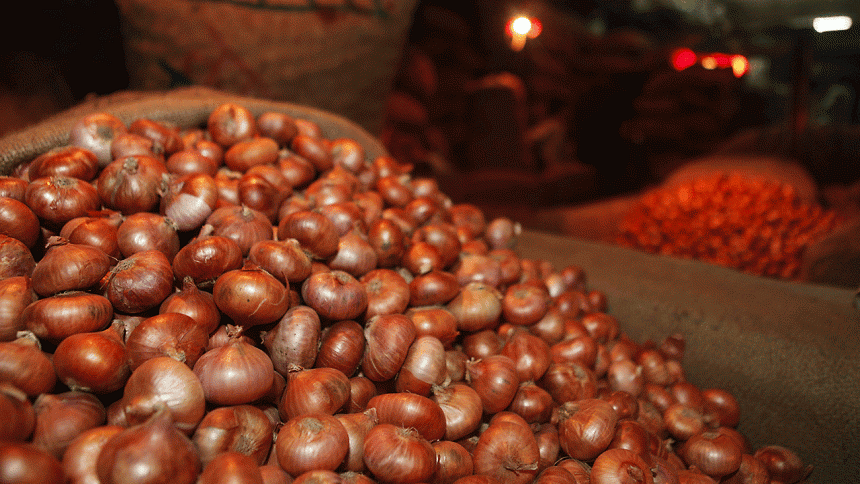 The first consignment of Egyptian onions will arrive in Dhaka tomorrow, a press release of the commerce ministry said today.
"A plane with the consignment of onions will arrive at Hazrat Shahjalal International Airport in Dhaka on Wednesday night. It is now on way to Dhaka," the release said.
From tomorrow, a cargo plane loaded with onions will arrive here every day, the release adds.
The government decided to import onions from abroad on November 15 in a bid to pull reins of the onion price.
Through cargo planes, the TCB is importing onion from Turkey while S Alam Group from Egypt and many other companies are importing onions from Afghanistan and the United Arab Emirates.
Meanwhile, the TCB in Chattogram today started selling onions to keep the onion price under control.
Onion prices began to rise about two months ago, when India restricted its onion export. But the prices started to rise sharply last week.
Earlier this month, each kg of locally grown onion was sold for Tk 100-120 in the kitchen markets in the capital. But the price jumped to Tk 160 on November 12 and then kept rising.
On November 15, each kilogramme of onion was sold for Tk 240-260 in the capital and the prices kept rising by the hour.