Oil marginally lower as global economic concerns loom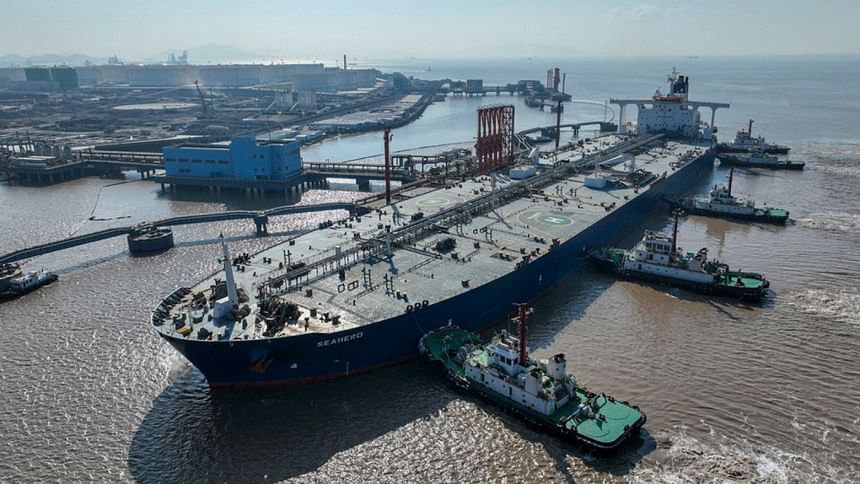 Oil prices were marginally lower on Monday as investors stayed fretful over the pace of economic growth in China, and the prospect of further US interest rate hikes that could dampen fuel demand.
Brent crude fell 8 cents, or 0.1 percent, to $84.40 a barrel by 0330 GMT, while US West Texas Intermediate crude was at $79.78 a barrel, down 5 cents, also 0.1 percent.
Brent and WTI posted a second week of losses on Friday after Fed Chair Jerome Powell said the US central bank may need to raise rates further to cool still-too-high inflation.
Oil rose in early Asian trade before paring gains, as China's move to halve stamp duty on stock trading to boost struggling markets temporarily pushed up prices. read more
"Unfortunately, after last week's modest (Chinese central bank interest) rate cut, the announcements above amount to another piecemeal measure that won't alter investor gloom towards China," said Tony Sycamore, a market analyst at IG.
China's manufacturing purchasing managers' index (PMI), due later this week, is likely to reveal more dour economic news around the world's second-biggest economy, Sycamore said, adding that the PMI was likely to stay in contraction territory for a fifth consecutive month.
CMC markets analyst Tina Teng said a soft-landing scenario for the US economy buoyed energy markets on Monday, despite the Federal Reserve's hawkish stance on rate hikes.
In the United States, energy firms cut the number of active oil rigs for a ninth month in August, Baker Hughes said in a report.
Also, Tropical Storm Idalia has formed in the Caribbean and could strengthen into a hurricane and hit Florida. read more
The hurricane is forecast to miss oil and gas centres in the Gulf and the most likely impact is a day or two of power outages, said IG's Sycamore. That "should see some short term support for the oil price", he said.
However, "the narrative of tightening supply," mainly on the back of falling oil inventories and supply cuts by the OPEC+ collective of oil producers, has been eroded by prospects of easing sanctions on Iran and Venezuela, ANZ Research said in a note on Monday.