Oil prices ease but supply cuts keep Brent above $90/bbl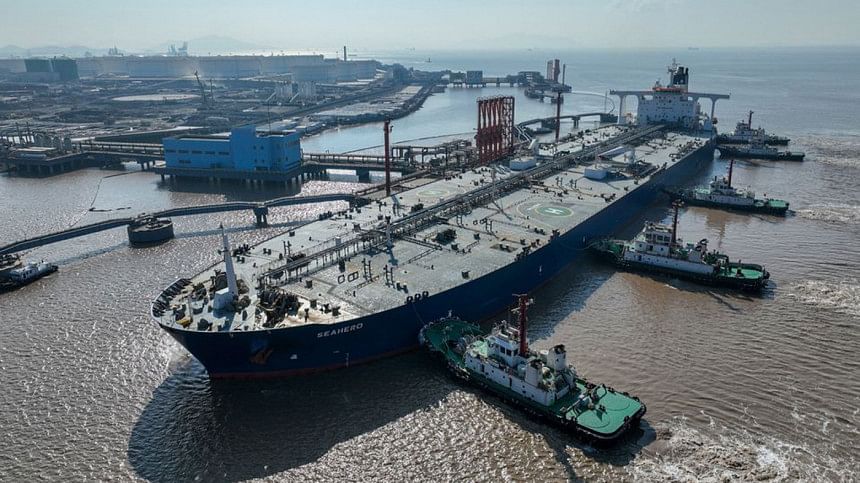 Oil prices eased on Monday as a stronger dollar and economic concerns in China weighed on fuel demand outlook although Brent held above $90 a barrel, supported by tightening supplies after Saudi Arabia and Russia extended supply cuts.
Brent crude fell 10 cents, or 0.1 percent, to $90.55 a barrel by 0541 GMT while U.S. West Texas Intermediate crude was at $87.09 a barrel, down 42 cents, or 0.5 percent.
"Concerns about Chinese economic growth weighed on sentiment across commodities," ANZ analysts said in a note.
"The move was exacerbated by a stronger USD, which kept investor appetite low," they added, referring to the greenback which has risen for eight straight weeks.
Oil prices have gained in the past two consecutive weeks with Brent settling at its highest since November on Friday, after Saudi Arabia and Russia announced last week they will extend voluntary supply cuts of a combined 1.3 million barrels per day until the end of the year.
"The impact of Saudi-led OPEC+ cuts will be clearer by year-end, especially in November and December, when refineries finish maintenance and increase production," said Mukesh Sahdev, head of downstream and oil trading at Rystad Energy, estimating that refinery outages will peak at 10 million barrels per day (bpd) in October.
"Refinery maintenance will lower crude demand by 2-2.5 million bpd in September and October, but it will rebound in November and December, partially offsetting the price effects of the cuts."
The International Energy Agency and the Organization of the Petroleum Exporting Countries (OPEC) are due to release their monthly reports this week, and any sign of strong demand will likely push oil prices higher, ANZ analysts said.
In the United States, producers added an oil rig last week for the first time since June, Baker Hughes said in its weekly report, but the total count was still down 127, or 17 percent, below this time last year.
WTI is likely in the process of marking out a new higher range at above $83 and below resistance at $93.50 in the weeks ahead, with concerns around demand in China and Europe capping further upside, IG analyst Tony Sycamore said in a note.