New benchmarking system launched for quality telecom services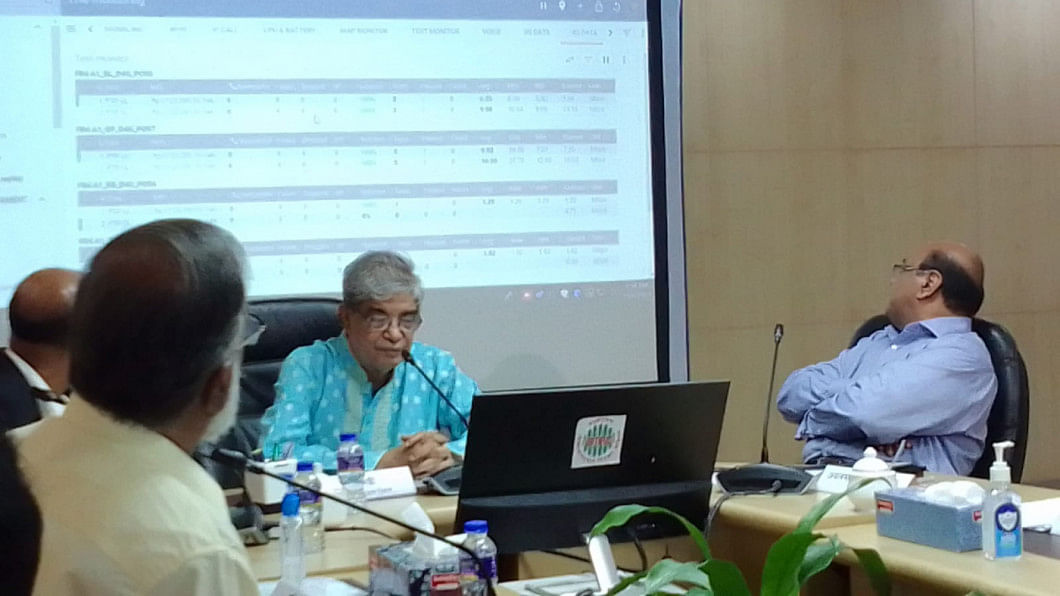 The telecom regulator today launched a new benchmarking system to ensure standard voice and internet services for the customers.
The Bangladesh Telecommunication Regulatory Commission launched the new system at a press conference at its office in Dhaka.
The new system was acquired from German-based company Rohde & Schwarz, said Brigadier General Md Ehsanul Kabir, director general at engineering and operations division at the commission.
The benchmarking system will enable BTRC to test the service quality of the mobile network operators in four divisions at a time with four units of the system, he said.
Two vehicle-mounted chassis-based systems and two backpack-based systems will be used to measure the service quality in different parts of the country, Kabir said.
Each of the two vehicles is mounted a chassis-based system equipped with 24 terminals.
They can measure service quality of 2G, 3G and 4G voice calls, 3G and 4G data speed, 'over the top' apps (OTT) of all operators and the service quality of Google and WhatsApp.
Through the backpack-based systems, the quality of mobile phone services can be easily checked in outdoor places as well as in different indoor locations (inside markets, basements of different buildings, houses and offices etc.).
Scanners are attached to each of the four units, enabling them to check the status of network coverage such as mobile network signal strength or weakness at any location.
The total cost of the project was 15 lakh euro.
"Last year it took us 9 months to test the service quality of the mobile network operator throughout the country. But now we will be able to do it within just two months," said Kabir.
He said the new system will also be able to measure 5G service quality.
Mustafa Jabbar, telecom minister, and Md Mohiuddin Ahmed, vice chairman of the BTRC, also spoke.