Global accolade for BTRC's 'One Country, One Rate' initiative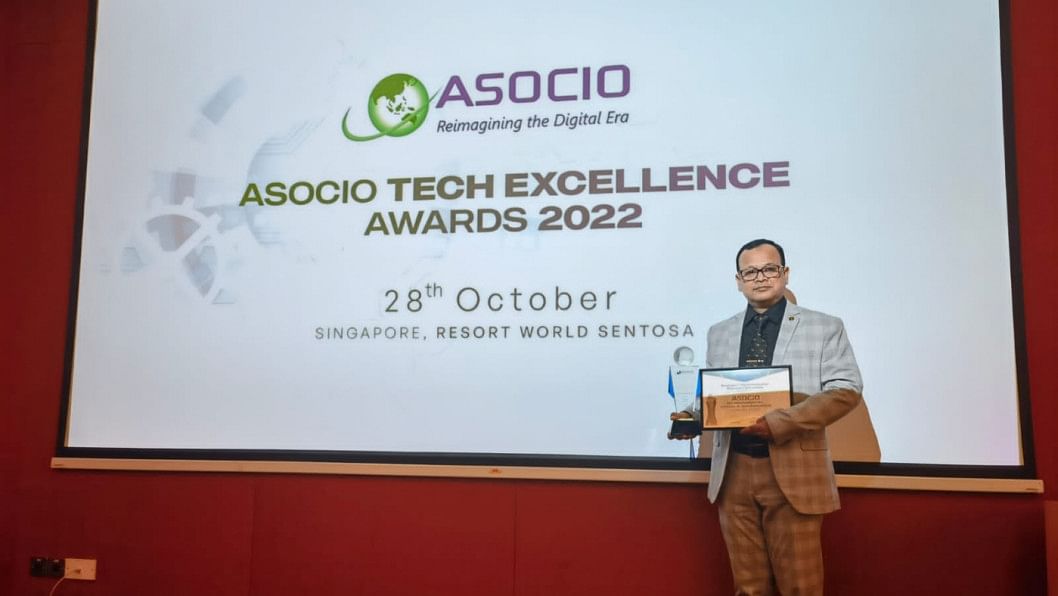 The steps taken by Bangladesh Telecommunication Regulatory Commission (BTRC) to ensure affordable broadband internet got global recognition as its internet at a flat rate initiative named 'One Country, One Rate' has won the ASOCIO-2022 award in the category of "Environmental, Social and Governance".
Brigadier General Md Nasim Parvez, director general of the systems and services division at the BTRC, received the award at ASOCIO World Summit 2022 held in Singapore yesterday.
"Ensuring affordable internet to all people in every corner of the country is a complex task. But Bangladesh has skilfully achieved 'One Country One Rate' for broadband internet through deep consultation and implementation of advanced technology," according to the Asian-Oceanian Computing Industry Organisation, a grouping of ICT industry associations representing the Asian-Oceania region.
"With clear prediction and foresighted decision, the Bangladesh government has now brought the price of the internet to an affordable range."
In June last year, the telecom regulator fixed the maximum tariff for broadband internet connection.
A customer now has to pay Tk 500 a month for using a broadband connection with a minimum internet speed of 5 Mbps.
For 10 Mbps, the rate will be Tk 800 to Tk 1,000, and for 20 Mbps, Tk 1,100 to Tk 1,200.
"The flat affordable rate proved a boon for the remote people, eliminating the digital divide between urban and rural and rich and poor. We are glad that related stakeholders welcomed our efforts and made it successful," said Parvez, who spearheaded the 'One Country, One Rate' initiative.
He hoped this affordable internet prices will help in delivering various citizen services easily and establish e-governance effectively.