Nearly 22,000 MFS accounts blocked for hundi, online gambling
The BFIU says in a meeting with commercial bankers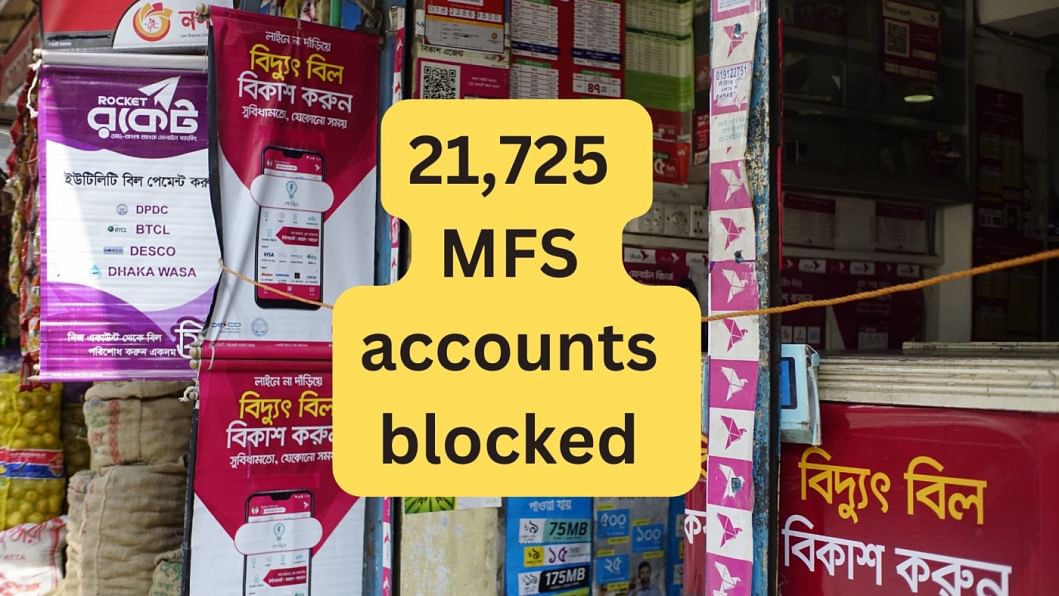 The Bangladesh Financial Intelligence Unit (BFIU) has blocked 21,725 mobile financial service (MFS) accounts due to their alleged involvement in hundi and online gambling.
Most of those accounts are from bKash, Nagad and Rocket, a senior official of the anti-money laundering agency told The Daily Star requesting anonymity.
The BFIU has also warned the MFS providers to be more cautious to avoid being involved in such fictitious transactions in future, the Bangladesh Bank said in a press statement today.
The BFIU also collected information of 371 online gaming/betting transactions, 91 transactions related to online forex trading and 413 transactions related to cryptocurrency in the last nine months, it read.
The BFIU is now analysing the data to send those to the law enforcing agency, it added.
The Financial Intelligence Unit has also sent a list of 814 websites, 159 apps and 442 social media pages and links related to illegal hundi, gaming, betting and crypto to the law enforcement agencies for taking action against those.
The BFIU has also sent the details of 21 money changers and their 39 bank accounts to the Criminal Investigation Department of Police.
The BFIU disclosed the information in a meeting with the top anti-money laundering compliance officers of commercial banks at the Bangladesh Bank headquarters today.
The anti-money laundering agency organised the meeting presided over by BFIU Head Md Masud Biswas to find out ways to tackle the ongoing risks of money laundering and terrorist financing.
After the emergence of Covid-19 pandemic, hundi, an illegal cross border transaction, has increased which adversely affected remittance inflow.
Last month, migrant workers sent home $1.59 billion, down 21.5 percent year-on-year, and it has been the sharpest drop since April 2020, according to data from the Bangladesh Bank.