Mobile internet users cross 10cr mark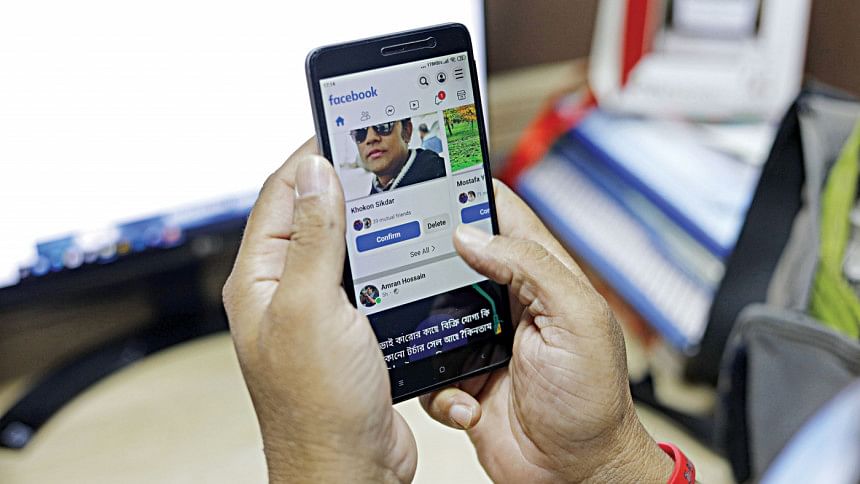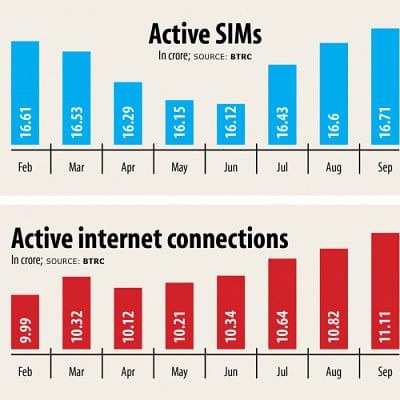 The number of people using internet on their mobile phones in Bangladesh crossed the 10-crore mark in September as customers' shift towards the digital sphere to carry out tasks made further gains owing to the coronavirus pandemic.  
The number of internet users rose 13 per cent year-on-year to 11.11 crore in September, data from the Bangladesh Telecommunication Regulatory Commission showed yesterday. It was 9.84 crore in the same month last year.
Now, 10.25 crore subscribers use internet on their handheld devices and the rest rely on the services provided by internet service providers and public-switched telephone network operators.
In another milestone, mobile phone subscribers grew 2.26 per cent year-on-year to 16.71 crore in September to reach an all-time high. The number of active mobile phone users stood at 16.34 crore in the same month last year.
With September's uptick, the number of mobile phone users went past the pre-pandemic high of 16.61 crore posted in February.
Taimur Rahman, chief corporate and regulatory affairs officer of Banglalink, said, "We are trying to make a recovery in the post-pandemic period as economical activities are regaining the normal pace especially after the lockdown."
He credited people's improving financial condition and buying capacity for the uptick in the number of mobile phone subscribers and internet users. Market leader Grameenphone's customers jumped 2.51 per cent to 7.76 crore in September from 7.57 crore in last year. 
Robi Axiata, which went past the 5-crore landmark in September, took its tally to 5.01 crore at the end of the month, up from 4.82 crore in the same month last year. 
Third-placed Banglalink had 3.48 crore subscribers in September, down from 3.5 crore a year ago. The number of users of state-run Teletalk was 46.12 lakh in September compared to 45.27 lakh in the same month in 2019.
"As internet usage is increasing among people for their daily activities, we have lowered the prices of many of our data packages, and in some cases increased the volume of data while keeping the price the same," Rahman said.
He said Banglalink saw a rise in the usage of a few of its digital products such as Toffee and self-care app during this period.