MCCI again seeks trade licence's validity extension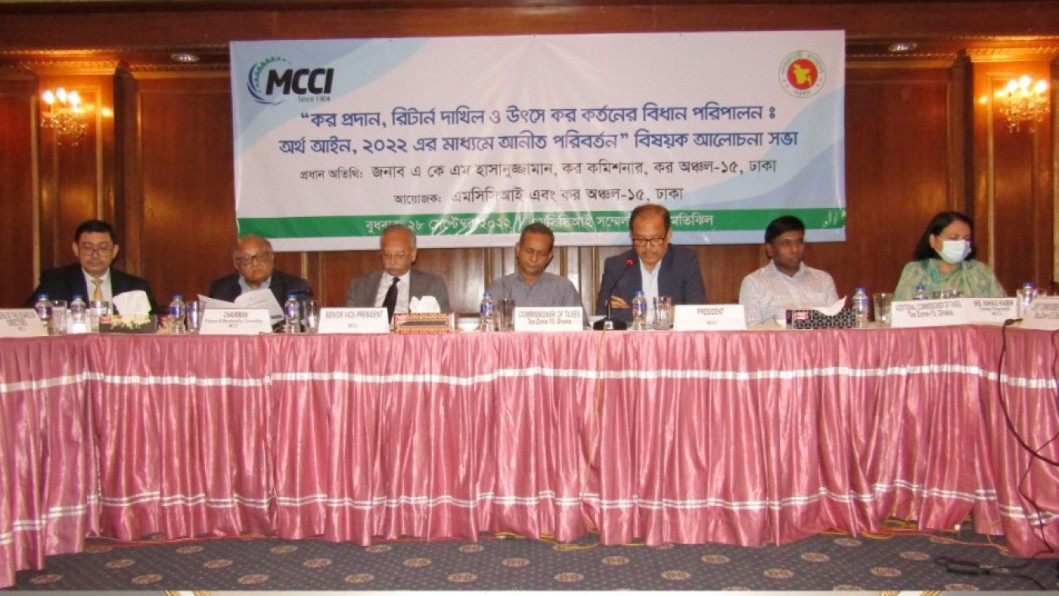 The Metropolitan Chamber of Commerce and Industry (MCCI) has once again sought cooperation from the National Board of Revenue (NBR) to extend the validity of trade and other business relevant licences to three to five years from the current one year.
Over the last few years, the MCCI has been suggesting the government for the extension of trade and business licences' validity to three or five years, as the one-year validity increases the cost of doing business, MCCI President Md Saiful Islam said today.
He spoke at a discussion on "Payment of taxes, filing of returns and compliance with provisions of deduction of tax at source: changes brought by the Finance Act, 2022" jointly organised by the chamber and the NBR Dhaka's tax zone 15, at the chamber office in the capital.
The objective of the meeting was to help everyone understand the importance of the relevant issues of Finance Act, 2022, the accurate filing of income tax returns, the compliance with the rules of deduction of tax at source, and also show the use of the electronic tax deducted at source system, according to a statement from the MCCI.
Implementing online and automation systems could save cost and time for businesses, Islam said in the statement.