Local gold price hits historic high
From tomorrow, a bhori of 22-carat gold will cost Tk 101,243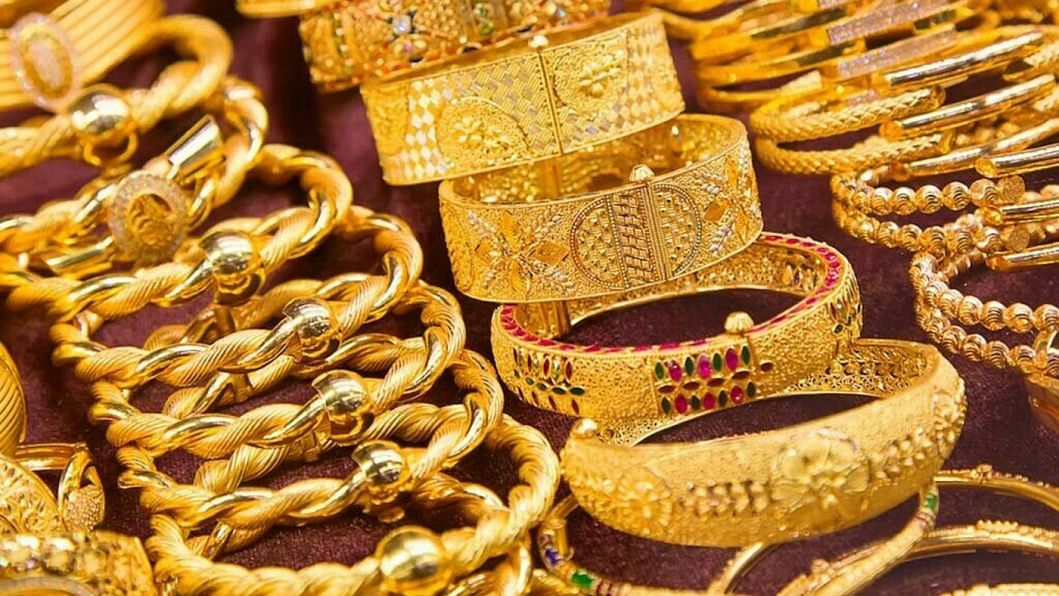 The jewellers have hiked gold prices to a historic high of Tk 101,243 a bhori, which will come into effect tomorrow.
The existing price of each bhori or 11.664 grams of 22-carat gold ornaments is Tk 99,027.
The Bangladesh Jewellers Samity (Bajus) hike the price because of a rise in pure gold prices, it said in a press release.
On July 20, the price of gold rose above Tk 1 lakh or Tk 100,776 a bhori for the first time in the country. Then on August 17, the price fell below Tk 1 lakh or Tk 99,027.