Key stock index falls to 13-month low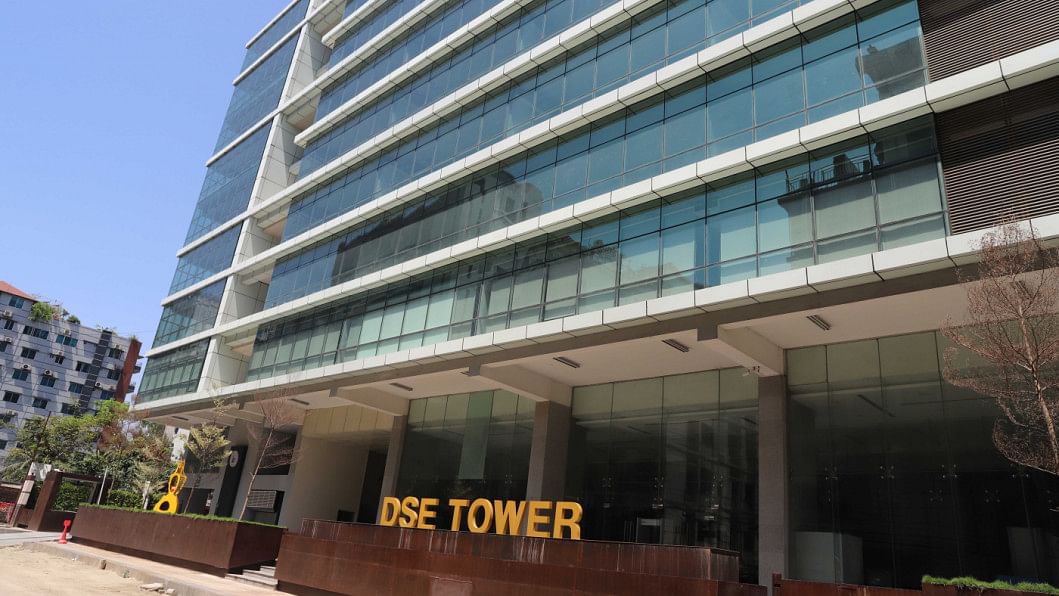 Shares on the Dhaka Stock Exchange (DSE) suffered another decline today, sending the market to more than a 13-month low, highlighting investors' continued worry about the volatility facing the economy owing to the global crisis.
The DSEX Index, the benchmark index of the premier bourse in Bangladesh, slipped below the 6,000-mark to close at 5,980, the lowest level since June 7 last year after it lost 57 points, or 0.95 per cent.
The DSES Index, which comprises Shariah-based firms, dropped 0.88 per cent to 1,308, and the DS30 Index, which represents the blue-chip companies, gave up 0.81 per cent to end at 2,145.
Turnover fell more than 43 per cent to Tk 441 crore from a day ago.
Only 25 companies advanced on the DSE on the day, while 333 shares fell and 22 did not see any price movement.
"The panic-driven investors went on a heavy sell-off to reduce further losses in the bearish market amid growing tension over macroeconomic cues," said International Leasing Securities Ltd in its daily market review.
Hwa Well Textiles (BD) Ltd topped the gainers' list as it rose 7.50 per cent.
Sonali Life Insurance Company gained 4.19 per cent, Envoy Textiles was up 3.54 per cent, and ICB AMCL Sonali Bank Ltd 1st Mutual Fund added 2.56 per cent.
First Finance was the worst-performing stock on the day, falling 3.64 per cent, after it reported a loss for the second quarter this year.
The non-bank financial institution's earnings per share stood at Tk 2.10 in the negative in the April-June period compared to Tk 1.65 in the negative in the same quarter last year.
Global Heavy Chemicals, Samata Leather Complex, Unique Hotel & Resorts, and Linde Bangladesh all lost 2 per cent.
Bangladesh Export Import Company Ltd was the most-traded stock on the day with its shares worth Tk 35 crore changing hands.
Sonali Paper & Board Mills, Fortune Shoes, Matin Spinning Mills, Intraco Refueling Station, and IPDC Finance also saw heavy trading.
Most shares on the Chittagong Stock Exchange fell today as well.
The CASPI, the all-share price index of the bourse in the port city, lost 204 points, or 1.14 per cent, to close at 17,597.
On the CSE, only 17 stocks advanced while 240 fell and 14 remained unchanged.
Turnover slipped to Tk 11 crore, a decrease of 15 per cent from Tk 13 crore a day earlier.