Jute shoes for export put rural women on easy street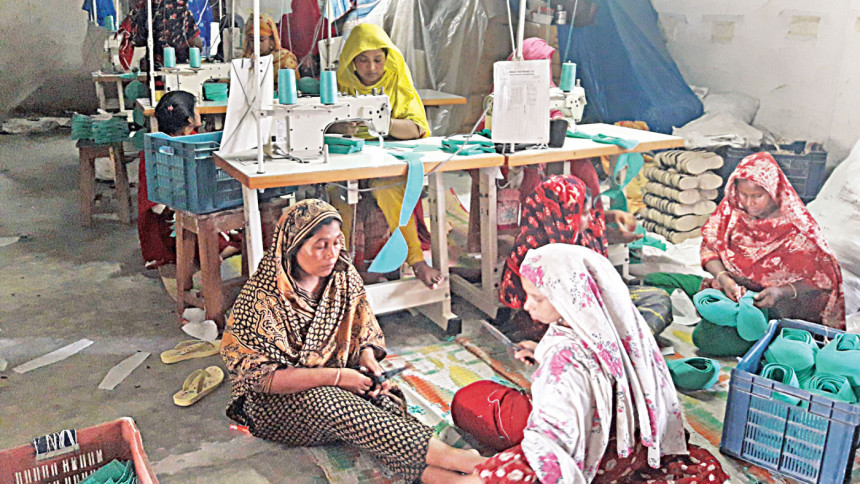 Sincerity mixed with hard work can lead any man to success and the same can be said for the fairer sex as about 400 women are now earning a living by making jute shoes and slippers that are exported to various destinations.
While visiting a jute product factory recently, this correspondent found that a good number of women were busy making shoes.
The factory in question, Amass Footwear, is owned by 33-year-old Md Obaidul Haque Rasel, a resident of Arpara village under Kaliganj upazila of Jhenidah.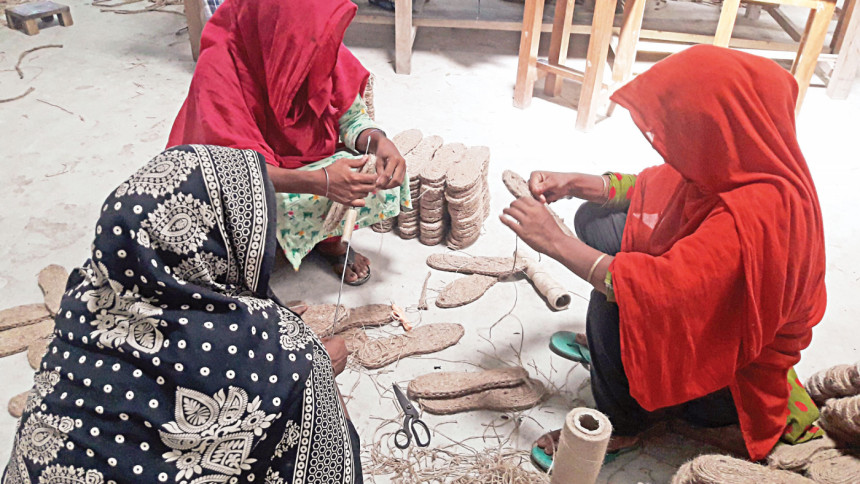 Rasel secured a bachelor's degree in business administration in 2013 and soon started a garment accessory business in Dhaka.
His factory is located on the west side of the Jhenidah-Jashore highway near Raghunathpur village, which is eight kilometers away from Kaliganj upazila.
Md Masud Rana, general manager of Amass Footwear, said the factory was originally established on 44 decimals of land in 2019.
Since then, the factory has expanded to cover 90 decimals and makes various footwear products as per demand from buyers.
Amass Footwear's products are shipped to numerous international markets, such as France, Italy, Germany, Spain, Africa, the US, Sri Lanka and India with each pair retailing for about $1.5 to $15, Rana said.
The factory, which employs 80 people directly and 400 indirectly, has the capacity to produce around 1 lakh pairs of shoes each month. But at present, it makes only 40,000 pairs per month due to the existing demand.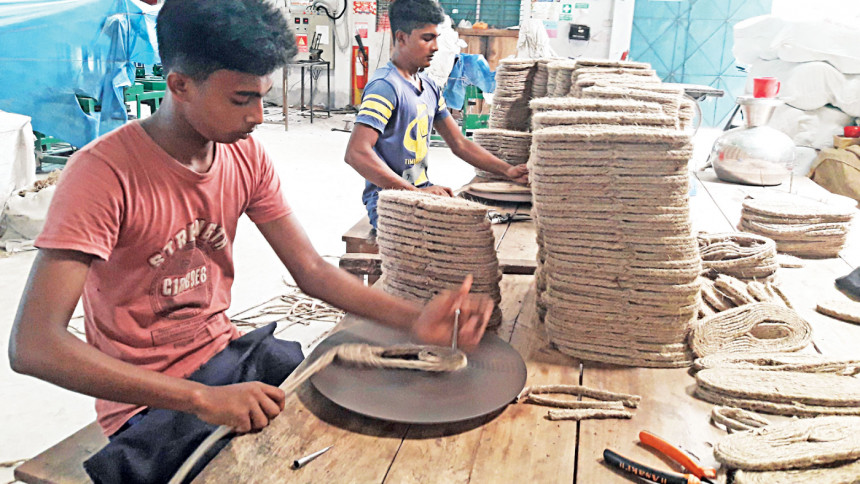 According to the general manager, it's a six-step process to make shoes and slippers out of jute.
The soles are made from rubber while the rest is made of the fibrous material.
The women make it with their own hands and earn Tk 4,000 to 10,000 per month while also maintaining their traditional household chores.
The shoes are disposable, hygienic and eco-friendly, Rana said, adding that the women receive three months' training free of cost before being allowed on the factory floor.
A single worker can produce 20 pairs a day, earning about Tk 9 to Tk 30 as commission for each.
Poly Khatun, a worker of the factory, said that she earns about Tk 7,000 per month, which adds to her family income and allows them to lead a happy and solvent life.
Sharmin Shila, a second year student of a women's college of Jashore, said she has worked there as an agent for two years and received Tk 7,000 per month, which helped cover her educational expenses.
Rasel, also the managing director of Amass Footwear, said he had secured a Tk 12 lakh loan to open his factory, which is certified by Business Social Compliance Initiative of the US.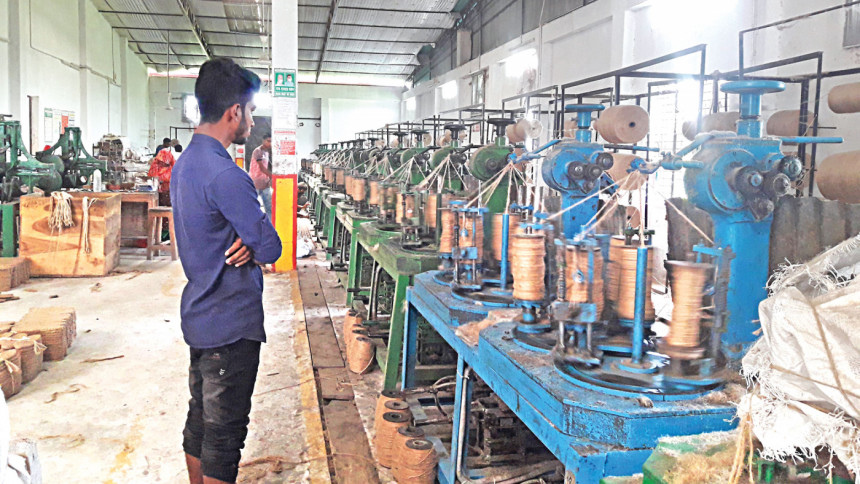 He now directly deals with foreign buyers and exports his products to different countries.
Buyers can place their orders on a monthly basis on the company's website. However, these shoes are not sold locally.
With an aim to encourage women empowerment in the country, Rasel now plans to build a spinning mill to provide more job opportunities in the future.