Huawei, BGMEA to promote use of green energy in factories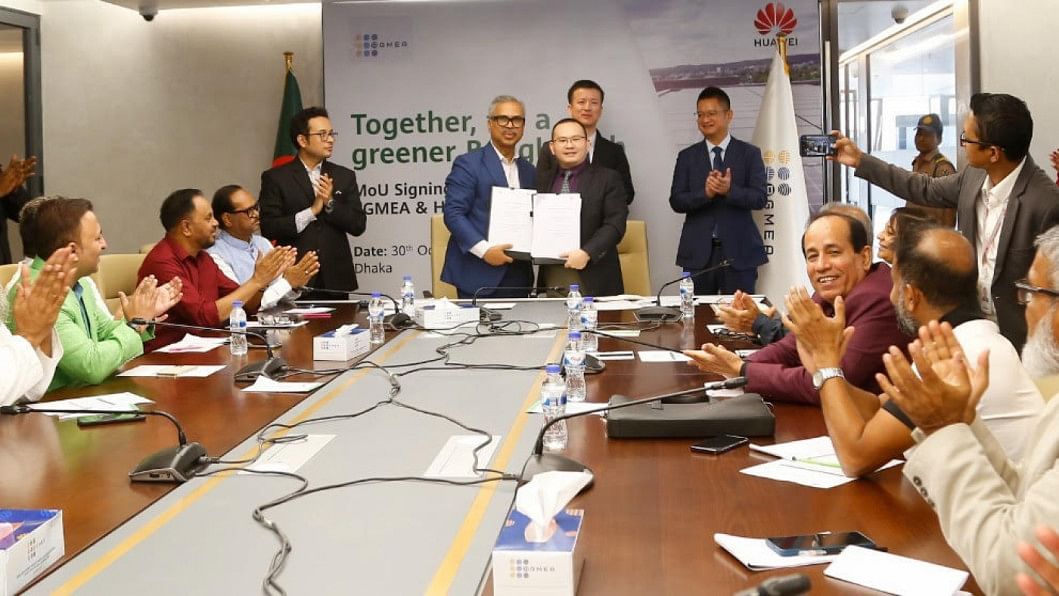 The ICT infrastructure provider Huawei today signed a memorandum of understanding (MoU) with Bangladesh Garment Manufacturers and Exporters Association (BGMEA) to address the current energy crisis and move towards building a greener Bangladesh.
Faruque Hassan, president of the BGMEA, and Pan Junfeng, CEO of Huawei Technologies (Bangladesh) Limited, signed the MoU at the BGMEA Complex in Dhaka.
Under the agreement, Huawei and BGMEA will work together to help the garment factories become 'green factories' by shifting to green source of energy.
Huawei will be setting up solar power plants in the BGMEA enlisted factories, according to a statement from the BGMEA.