How CEOs steering business thru pandemic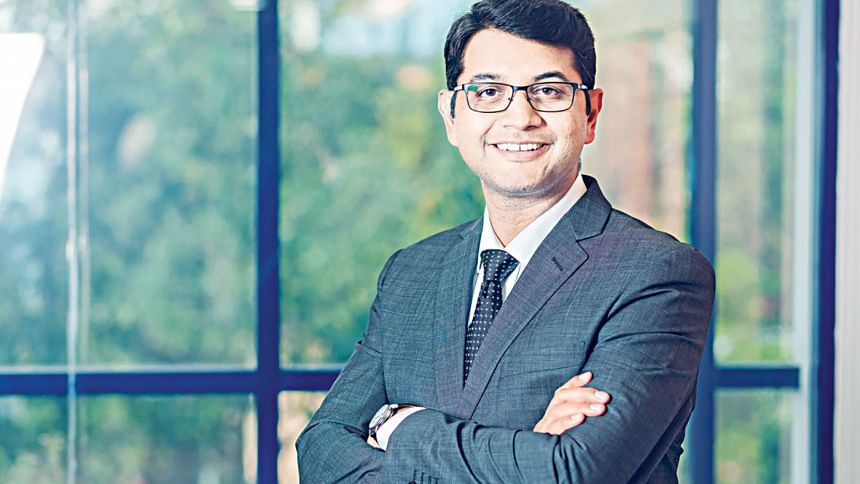 The Covid-19 pandemic has emerged as the biggest challenge for businesses worldwide and caught top executives off guard.
For more than a year, the corporate leaders have been dealing with issues from supply chain disruptions and dislocation of office space to fending off poor business performance.
In Bangladesh, CEOs also have had to find potential amid predicament, go the extra mile to keep the operations up and running and engage more with employees to keep them motivated as they navigated the crisis.
The Daily Star interviewed some top executives to know how they are managing operations, retaining clients and overcoming daunting challenges.
Kedar Lele, chairman and managing director of Unilever Bangladesh
The pandemic has been a sort of marathon. It has also been a crucible moment and true test of leadership for everyone – whether for the organisations, governments, policymakers, people on the shop floor, or in the sales system. It has been the actual test of leadership. Of course, it has affected my ways of working and forced me to recreate some of my ways of work and style.
It has had a strong impact on our work style and operations. First and foremost is the entry of technology and digital. All of us agreed that digital transformation has taken place in every organisation, right from the understanding of the software language like zooming and teaming and being able to do our job well.
The significant change that one had to undergo was to appreciate that indeed it is possible to be at home or wherever and yet to do their job. Suddenly the old discipline of coming to the office at 8:30 am to 9:00 am and going back at 5:00 pm to 5:30 pm, and the definition of being effective or efficient by following those strict office timing has been made redundant. Now, each one of us believes that everyone is professional and people do their duties.
The second realisation is about the fact that all of us are social beings and we like being with others. Technology is efficient but not emotive enough, not connective enough. Hence, we can feel some amount of drop in the motivation and engagement level. This is one of the challenges that all the leaders, management of the organisation are experiencing to keep their flock together, equally motivated, and working towards the common goal while ensuring health and safety.
Like everyone, the sense of duty drove me to do things. In these tough circumstances, the only thing one could latch on to was their faith, what we call is as the purpose.
Earlier Covid-19 was statistics, and now the statistics is becoming a reality as many are getting affected by it - individuals we know, in the neighbourhood, in our own house, and that takes a toll. And all of these external circumstances have impacted our way of life and our ways of work.
For me, it has been putting compassion at the centre of my leadership style. And I would stay curious, showing gratitude and remaining compassionate and generous.
All we have is a broad direction where we could lead. And the sense of curiosity is hungry for knowing more, learning more, modifying, adapting, and then, of course, choosing a direction that the whole organisation can go to.
Only saying that all of us are facing the pandemic is not enough. There may be a circumstance that people are going through, which is making it extremely difficult for them to carry out their jobs better. And be able to accommodate that by showing compassion towards the very challenging and different circumstances is the need of the hour.
In the end, I only want to say that we, as humans, will come out of this stronger, and when this monster of the disease is out and gone when we would have looked back, we would have gained a lot more than what we have lost. Of course, we would have the pain of having lost our loved ones or maybe people we have known. Still, as a society, as a community and as a race, we would have learned a lot more about how to preserve ourselves, how to progress, how to transform and how to adapt to a new circumstance.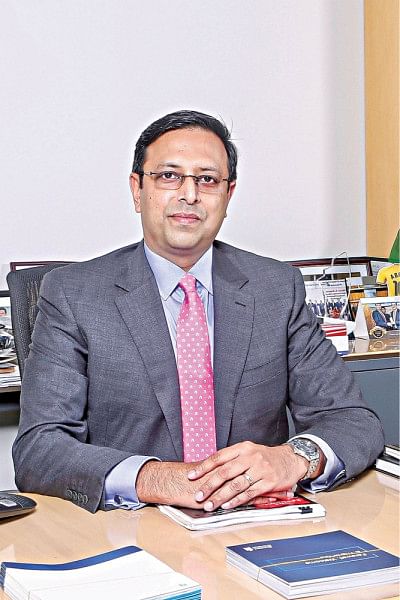 Naser Ezaz Bijoy, CEO of Standard Chartered Bangladesh
The pandemic and the quarantine have had a significant impact on our daily operations and work style. We have taken every measure to ensure safety and eliminate redundant social contact where possible. As a result, we have been having many online meetings instead of face-to-face meetings, both internally and externally.
External physical events have been reduced, and webinars have increased significantly, both with external and internal stakeholders. We have expanded our work from home capability significantly, and we regularly adjust the work from home ratio depending on the severity of the Covid-19 situation.
At the peak of the Covid-19 restrictions, we had only 15 per cent employees working from the office. We developed a rhythm to ensure the productivity of those working from home.
In order to provide uninterrupted services to clients, we maintain a dashboard to monitor the transaction volume and turnaround time. We have formed the covid-19 risk monitoring committee to address any emerging challenges.
I go to the office every day with very few exceptions, not because we lack the capacity to be fully operational while working from home, but I feel comfortable being in the office as between 300 and 1,000 of my colleagues are required to work from the office every day by virtue of their roles. As a leader of the organisation, I feel uncomfortable working from home.
We do bilateral client meetings through digital platforms. We engage with various forums such as the chambers of commerce through virtual platforms.
Additionally, in terms of retail banking, we ensure that the relationship managers contact the priority clients at least once a month primarily to check on their wellbeing and ensure that we can provide them with seamless services to the greatest possible extent without requiring them to visit branches.
It is of monumental significance to keep the morale of the employees high during a crisis such as the one we are facing. We are doing our best to motivate our colleagues. The Colleague Connect initiative has been undertaken to keep regular contact with office-going colleagues and collect their feedback and address any concern they may have.
Along with other members of the country management team, I also visit the branches to let the employees know that we are with them. For employees with deteriorating health, we try to provide them with the necessary support, such as an oxygen concentrator to help with oxygen saturation, where required.
Some of the critical challenges we face due to the pandemic are the depressed business volume and lower demand for credit. Additionally, the regulatory forbearance has delayed the manifestation of the actual asset quality of our clients and their clients. Hence, enhanced monitoring and recognition of risk through due diligence have been onerous.
We are focusing our time and resources on identifying the needs of our existing clients, soliciting new clients, and introducing new products to keep the revenue momentum. We are continuously investing in automation and digitalisation to improve efficiency. We have also invested in a rich global training platform for our colleagues to prepare them with future skills on myriads of topics.
It is essential to focus on the positives and treat every day as a new beginning. This is an opportunity to strive, think differently, be bold in our stand, and innovate to accelerate the journey towards delivering the organisation's purpose. That is the path to rise above the adversities.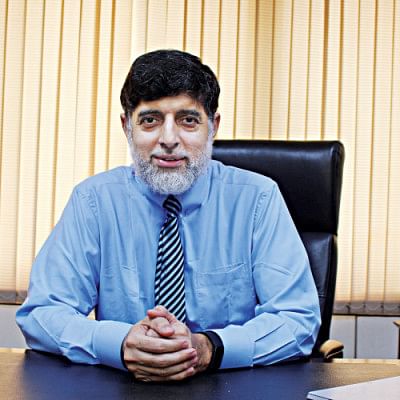 Ahsan Khan Chowdhury, chairman and CEO of Pran-RFL Group
If we are not in the field to perform our duty as the leader of the organisation, other employees will not be in the field and will not be motivated. So, we must always have the mentality of being on the frontline.
We have to be in the factory with the workers, in the market with the salespeople, and in the field with the farmers. For this reason, I have extended the office hours for the top officials, including me, so that the staff can look at us, feel encouraged, and their minds are not broken.
I divided my work time into two parts. During the day, I directly supervise the office work, and at night, we search for sick staff or executives due to the virus or any other causes and try to manage ICU beds, if required, or any other help.
I try to maintain a working environment within the company. However, we instructed our employees to strictly follow health rules, including wearing a mask and reducing the number of participants in meetings.
I go and talk to the workers myself and frequently visit factories. I try to let everyone know that I am in the field. Since I am leading a company that deals with workers, salespersons and farmers, I don't want my company to develop a culture of running the business from the bedroom.
Even within the pandemic, Pran-RFL is building several factories, and their work is still going on. Many orders have been directed to Bangladesh from China, and we are also receiving many orders from the United States. Our garment and bicycle businesses are getting a lot of orders. Food orders are coming from India.
There would be no shortage of orders for those who can survive in the market with courage. Self-sacrifice, hard work, and perseverance can help us during this crisis.
A part of my daily time is spent going to maintain the supply chain because not only in Bangladesh, the supply chain has been terribly disrupted all over the world. The ships are not coming on time, but the port authorities are doing great to keep the trade running. We are trying to use leftover materials to fill the gap, and my advice to my businessmen friends to make the best of the unused material in their factories and storages, so that people get products despite the supply chain hiccups.
Necessity is the mother of innovation. For example, we were facing the problem of carton box shortage. I told my people to bring back the carton box after delivering products to shops. Even we changed our packaging system and started delivering some products in polyphone bags.
As Bangladesh is a difficult country to run a business, we have to prepare ourselves to surmount every obstacle, and that is the spirit of Bengalis.
I think there will be a boom in the business in both local and export markets. If business owners and executives remain unperturbed by the pandemic's profound downturn and go ahead with a dauntless mind, the business and the economy will survive. Otherwise, we all have to run after the government for pecuniary help and stimulus packages.  
The Chinese market is growing fast despite all the hurdles. If the Chinese can achieve it, why can't we?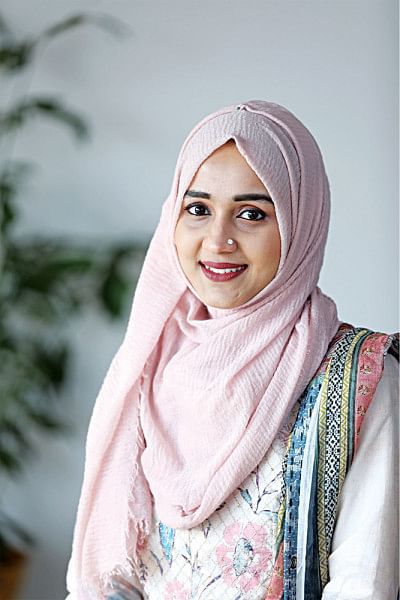 Tanzima Mostafa, director of Meghna Group of Industries
Just like everyone else, the pandemic has drastically altered my work style. I have adopted new approaches to getting the business done on a day-to-day basis. I am mostly conducting my meetings over conference calls online.
I am mainly working from home. The respective unit heads of different business verticals have been given the necessary guidance to continue operation, keeping the safety and wellbeing of the employees a top priority.
I always stay connected with my leadership team over phone calls and conference calls to ensure that our operations continue smoothly. I must also say that the government has been helpful. As a result, we have been able to continue operations during the lockdown and difficult situations.
My office time depends on business necessity. I work from home for a good amount of time. However, many times, I need to go and visit factories. There are other days when I have to present physically at the office.
We have addressed the safety of our colleagues as the topmost priority. We have arranged transportation based on the roster plan to make their commuting safe and easy during this ongoing lockdown. We are making sure that if any colleague is affected by the virus, they have the necessary day-off and all the possible support from the organisation to stay strong and fight it off.
The biggest challenge we face apart from the obvious health risk is keeping a steady supply of materials. There are several variables such as freight, oil price, and transhipment that affect a single shipment. Each factor has been affected and thus acting differently. Decision-making has become more dynamic than ever.
The demand in some of the businesses has plummeted because of the uncertainty in the incomes of consumers, but the cost of doing business has remained the same or gone up in some areas.
There is no single approach to overcoming these challenges. However, we are doing everything that needs to be done to fulfil this responsibility from our end. We are in constant conversations with our stakeholders to understand the market and make informed decisions. We are responding with speed and agility to get the job done.  
I have learnt that this is the time to have empathy for each other. Empathy goes a long way in making the world a better place for all of us. Also, business diversification is essential so that you can sustain even in difficult times.
New challenges, in return, open up new opportunities. I have seen the emerging possibilities of business and growth from an entirely new point of view.