Hi-Tech park authority, AIT join hands for IT industry development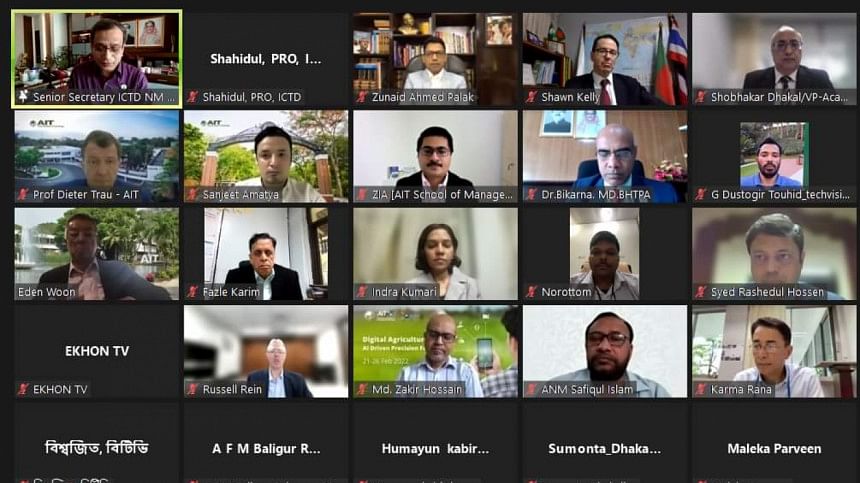 Bangladesh Hi-Tech Park Authority has teamed up with the Asian Institute of Technology (AIT) for research and development of IT industry and entrepreneurs in the country.
Bikarna Kumar Ghosh, managing director of the authority, and Eden Y Woon, president of the AIT, signed a memorandum of understanding in this regard today.
The MoU will initiate a joint technology-based fellowship programme for the country's young generation, government officials and industry experts to address the challenges of the fourth industrial revolution and enhance skills on emerging technologies, said Zunaid Ahmed Palak, state minister for ICT.
As a result, cyber security, artificial intelligence, block chain, and other technical skills will increase, he said.
"Besides, our start-ups will be trained, incubated, mentored and this will help open investment doors for bourgeoning start-ups," he added.
NM Zeaul Alam, senior secretary of the ICT division, also spoke.