Gold prices hit historic high of Tk 98,794 a bhori
The rate will be effective from tomorrow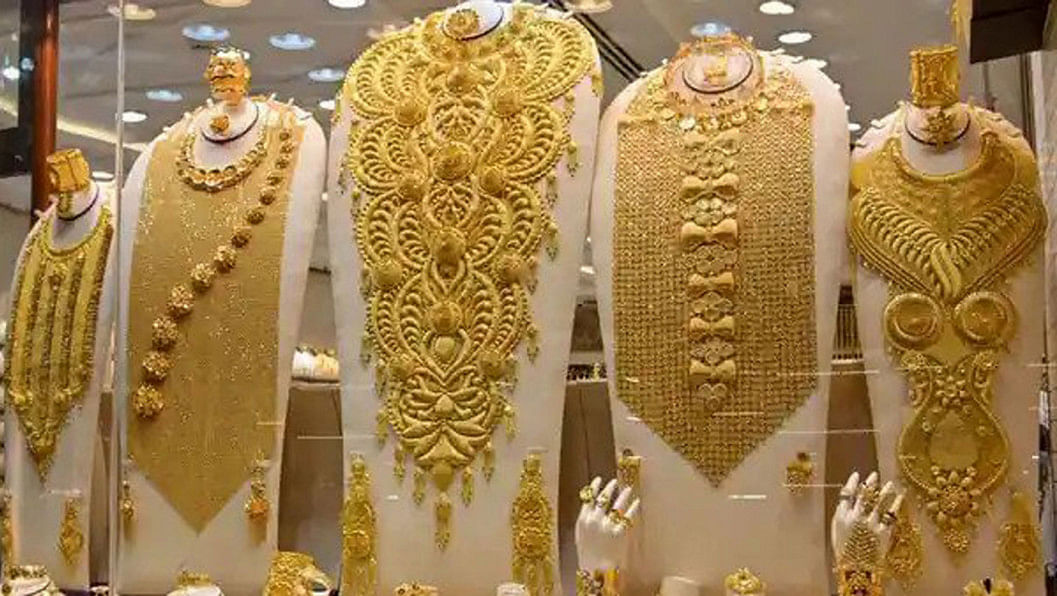 Gold prices hit a historic high of Tk 98,794 a bhori and Bangladesh Jewellers' Association (Bajus) has decided to make the rate effective from tomorrow.
The Bajus shared the information through a press release today evening.
"We have decided to increase gold prices as we have to pay higher now to buy it from international markets," Dewan Aminul Islam, vice president of the Bajus, told The Daily Star.
The increased cost of US dollars has also fuelled gold prices, he said.
According to the new rates, 22-carat gold will cost Tk 98,794 a bhori, up from the previous rate of Tk 91,096 each 11.66 grams or a bhori.
The price of gold was last increased on January 14.