Gold price rising: demoralising consumers while a few stands to gain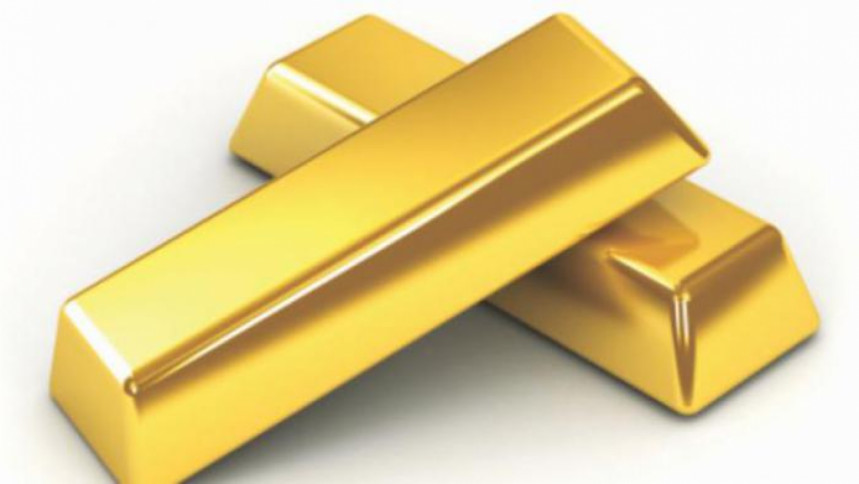 Recently, gold prices have been in the limelight because of frequent changes in pricing. This has presented consumers and businesses alike with worries, and opportunities.
How much have the prices increased?
Gold prices increased significantly in the last one month. Bangladesh Jewellery Samity (BAJUS) set the value for 22 karat gold at Tk 76,516 per bhori on 10 May, 2022; it went as high as Tk 82,464 on 22 May, only to decrease again to Tk 79,548 on 27 May. On a year-on-year basis, prices have risen as much as around 10 percent.
How the consumers and businesses are reacting?
The continued fluctuations have created a dilemma among gold consumers. While increase in price has made gold too expensive to purchase for people in middle- and lower-income brackets, there's also those who plan to sell their old jewellery to get good prices even after most jewellers charge a significant depreciation value.
"Most of my jewelleries were bought when gold per bhori was around Tk 50,000. I had been thinking of selling some of them to have some cash. Now continual rise in gold prices is making me consider to sell my surplus gold, if and when needed," said Shahana Parvin, a housewife residing in Dhanmondi.
Gold shops in markets like Baitul Mukarram and Jamuna Future Park have seen a surge in customers inquiring about selling their jewelleries, due to an increase in cost of daily living forcing people to break their savings. However, demand for gold among people of high income bracket is still quite strong, as observed by the businesses.
Md Shahajalal from accounts division of Amin Jewellers, Jamuna Future Park branch said, "The price volatility is hurting the middle-income people way more than before; people in low-income bracket has stopped coming altogether. So, we are getting more customers from middle income background planning to sell, while high income consumer's demand for gold has not faded."
Pawn shops back in demand
Apart from the glitzy gold stores in big shopping malls, there's Tanti Bazar, Old Dhaka where hundreds of gold shops sell traditional gold and many stores also doubling as pawn shops, where jewellery can be pawned to get money.
"There is now a very high demand for pawning, thanks to the increase in prices of gold. It's not just people who need money desperately, but also businessmen among others to get quick funds with less hassle," said a pawn shop owner on the condition of anonymity.
Alternative sources for gold
Apart from owning jewelleries, options for buying gold in local markets are rather limited. Recently there have been companies like cricketer Shakib Al Hassan's Reliable Commodity Exchange that is selling gold bars, from one to 100 grams with no loss in resale value, as they claim.
The Chittagong Stock Exchange (CSE) will launch the country's first commodities exchange or futures market this year, where traders can trade gold. A commodity exchange is a legal entity that determines and enforces rules and procedures to trading commodity contracts and investment products.
With national budget underway soon, there's news that government might be taking several steps to reign in the gold prices, including withdrawing the existing five percent source tax on import of gold. Regardless, gold price fluctuations might put potential consumers worrying whether to buy gold or not, the precious metal continues to be a source of safe investment haven.