Gold price rises by Tk 1,749 a bhori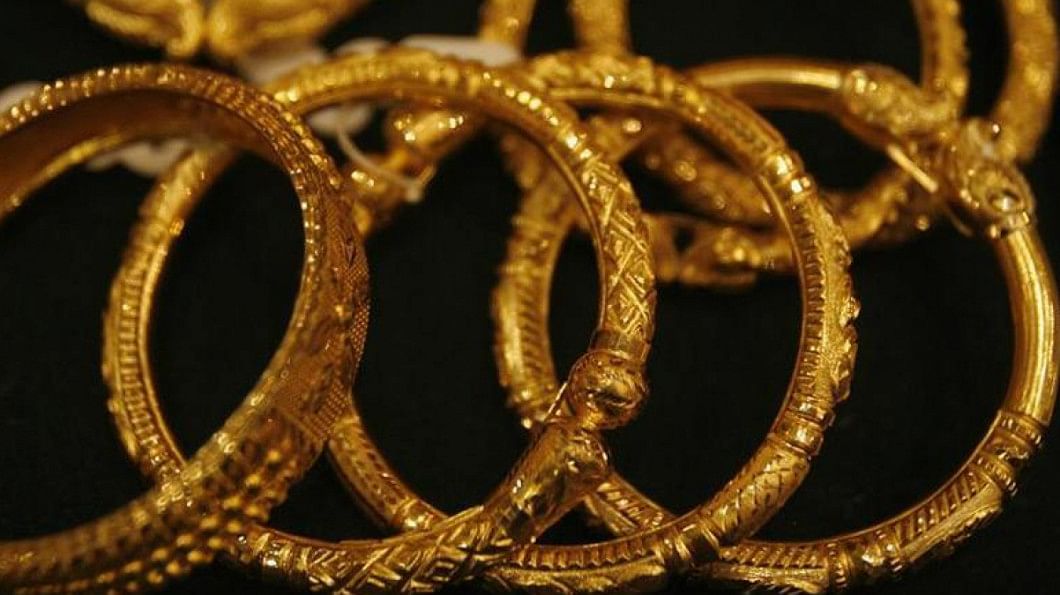 The jewellers have increased pure gold prices by Tk 1,749 a bhori for the local market with effect from tomorrow because of a rise in pure gold prices.
According to the new rates, each bhori or 11.664 grammes of 22-carat gold will be sold at Tk 98,444.
The standing committee on pricing and price monitoring of Bangladesh Jewellers Samity announced the new rate today, Bajus said in a press release.