Former Robi CEO Mahtab files Tk 227 crore suit against Robi
Robi is yet to receive the case document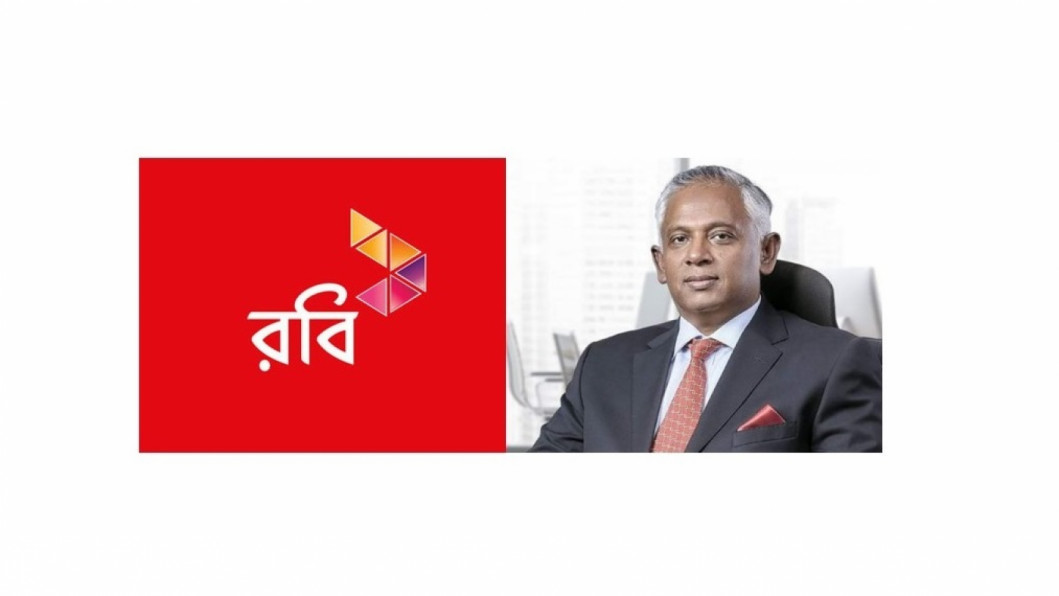 Mahtab Uddin Ahmed, former managing director and chief executive officer (CEO) of Robi Axiata, has filed a suit against the telecom operator, its board chairman and former group CEO seeking Tk 227 crore in retirement benefits and damages for 'wrongful dismissal'.
Ahmed filed the suit on August 22 before the 1st Court of Joint District Judge, Dhaka, according to a statement issued by Ahmed's lawyer Hassan MS Azim.
on August 2 in 2021, the former Robi CEO submitted his resignation notice to Robi with effect from October 31 in 2021, according to the statement.
The board of directors of Robi unconditionally accepted the resignation notice by a letter dated August 5, 2021, just three days after his resignation.
Subsequently, two days after accepting his resignation on August 7 in 2021, Robi started a departmental proceeding by issuing a show cause notice on Ahmed regarding accounting transactions taken place in 2019, which Axiata Group and the Robi board were aware of, according to the statement.
Later, Robi dismissed Ahmed from his posts on May 22 in 2022, about nine and a half months after accepting the resignation.
"The dismissal of our client on 22 May 2022 was done by a vested quarter with an ulterior motive and it was based on certain allegations which are absolutely false and baseless as has been found in the Financial Statements of 2021 prepared by Robi Management which was audited by Hoda Vasi Chowdhury & Co, an external independent audit firm," the lawyer of Ahmed said in a press release.
It has been stated in the plaint of the suit that Ahmed continued to have challenges in dealing with the former Group CEO since his becoming Robi Board Chairman, and later primarily on his long pending salary dispute, the lawyer said.
"It is also to be mentioned that the GCEO threatened my client in writing of 'consequences' multiple times well before the above allegation was brought in," according to the statement.
"It is very sad that I had to file a case against a company and the group where we contributed to each other's development," Mahtab Uddin Ahmed told The Daily Star.
"It is unfortunate that the former Group CEO Dato Izzadin Idris turned against me for our differences over a few issues, including a dispute over my salary, which culminated in a personal vendetta against me."
He was well supported by the current Robi Board Chairman who has many conflicting roles in Robi and Axiata.
The allegation of accounting irregularities is completely false as evident from its Financial report for 2021, he added.
Mohammed Shahedul Alam, Robi's chief corporate and regulatory officer, said they have not yet received anything regarding the case.
"So, we cannot comment on the issue now," he added.
Ahmed was appointed as CEO of Robi as the first Bangladeshi to lead a major private mobile network company in 2016.
During his tenure, he led the merger of Robi with Airtel and the listing of the company on the stock market in 2020.
However, he resigned from the post of Robi CEO in August 2021 before his term expired without mentioning any reason for stepping down publicly.
Axiata Group Berhad of Malaysia holds the controlling stake of 61.82 per cent in Robi while Bharti Airtel of India holds 28.18 per cent and the general public holds the remaining 10 per cent.
The company made its debut in the country's twin stock markets in Dhaka and Chattogram on December 24 in 2020 with the largest ever initial public offering of Bangladesh.
Even after a year since Ahmed's resignation, Robi is yet to announce its new CEO yet.
The share price of Robi ended today at Tk 30 at the Dhaka Stock Exchange.