"Market-based floating exchange rate in a day or two"
Says Finance Minister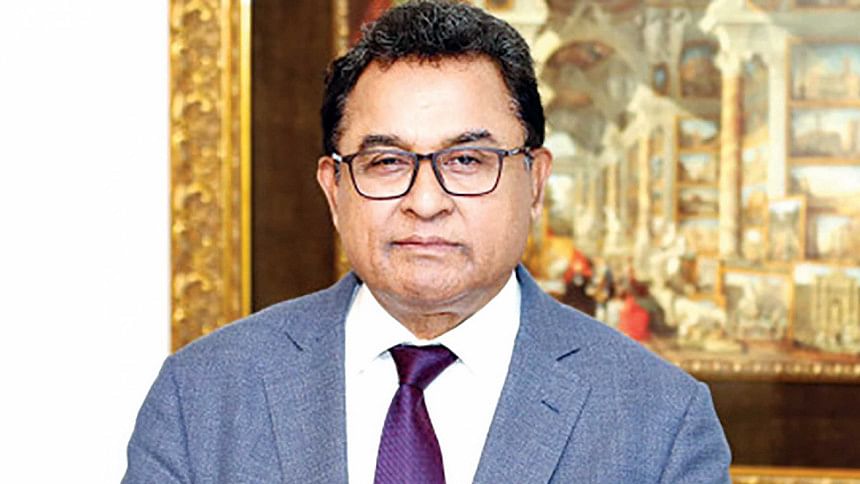 The government is going to adopt a floating exchange rate of the dollar against the taka soon, Finance Minister AHM Mustafa Kamal said today (September 14, 2022).
"We will introduce the market-based floating exchange rate within today or tomorrow," he told the reporters after a virtual meeting of the cabinet committee on purchase.
The transactions of the foreign exchanges have so far been settled as per the rates fixed by Bangladesh Bank, he said.
"We will follow the global method to settle the foreign exchange transaction gradually," he said.
The majority of the countries chiefly set the exchange rate of their respective currencies based on the demand-supply method.
The central bank yesterday took a number of measures to embrace the floating exchange rate for the first time in a decade.
As part of the move, it quoted the exchange rate of the taka against the greenback on its website given the rate set by lenders on the inter-bank platform.
The buying and selling rates of each dollar yesterday stood in the range of Tk 102.37 -Tk 106.90 in contrast to Tk 95 two days earlier. 
Kamal while talking to reporters after a meeting of the Committee on Government Procurement today said that the foreign exchange reserve will reach $ 48 billion soon.
"Exports have increased in the country, imports have decreased and remittances have also increased. Recently, the highest number of remittance $ 24 billion has come to the country in a year... Remittances have started coming to an average of 2 billion per month now. That way it reached $ 48 billion earlier, it will happen again," he said.
Last year, the country's foreign exchange reserves touched a new record of $48.04 billion amid the coronavirus pandemic.