Exporters to get Tk 108.5 for a dollar from Aug 1
The rate will be Tk 109 for the remitters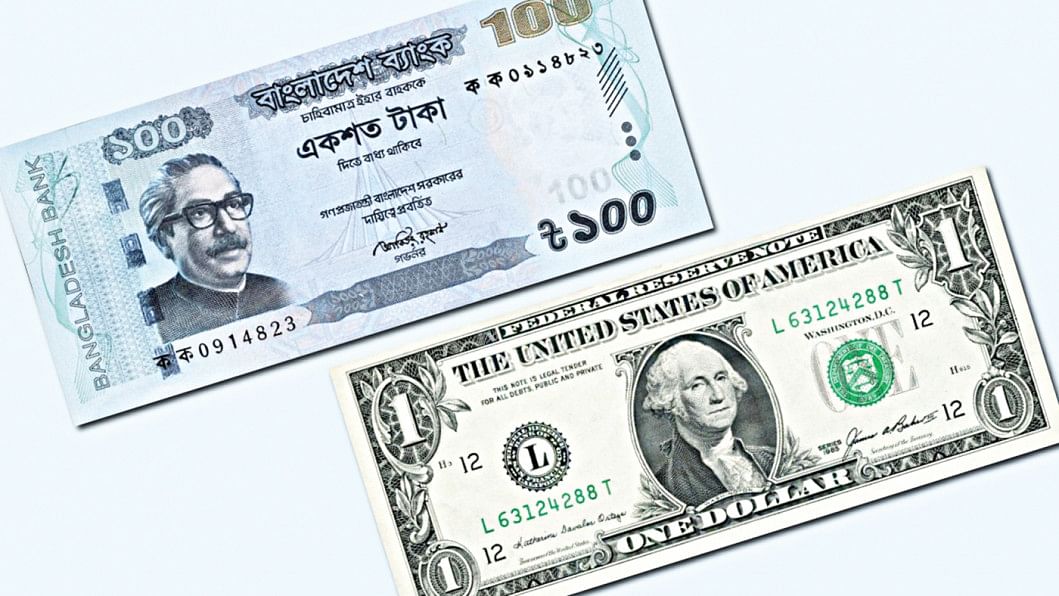 Banks today hiked the buying and selling rates of US dollar as part of efforts to gradually reach at a uniform exchange rate for the greenback by September this year.
As such, bankers at a meeting decided to purchase dollars from exporters by paying Tk 108.5 for each US dollar from August 1, up nearly by 1 percent or Tk 1 from Tk 107.5 set in June.
Migrant workers and non-resident Bangladeshis living abroad will get Tk 109 for a dollar.
Until July 31, banks were officially offering Tk 108.5 for each US dollar to the remitters, two bankers after a joint meeting between the Bangladesh Foreign Exchange Dealers' Association (Bafeda) and Association of Bankers, Bangladesh (ABB) told The Daily Star.
Importers will require to count Tk 109.5 for every dollar, according to the decision.
ABB Chairman Selim RF Hussain said the exporters have been incentivised with the increase in the rate. Now the gap of buying rates of dollar from the exporters and remitters remains small, he said.
"We are gradually moving towards a single exchange rate," he said.