'Ensure gender equality for women everywhere'
Speaker Shirin Sharmin Chaudhury says at AmCham's luncheon meeting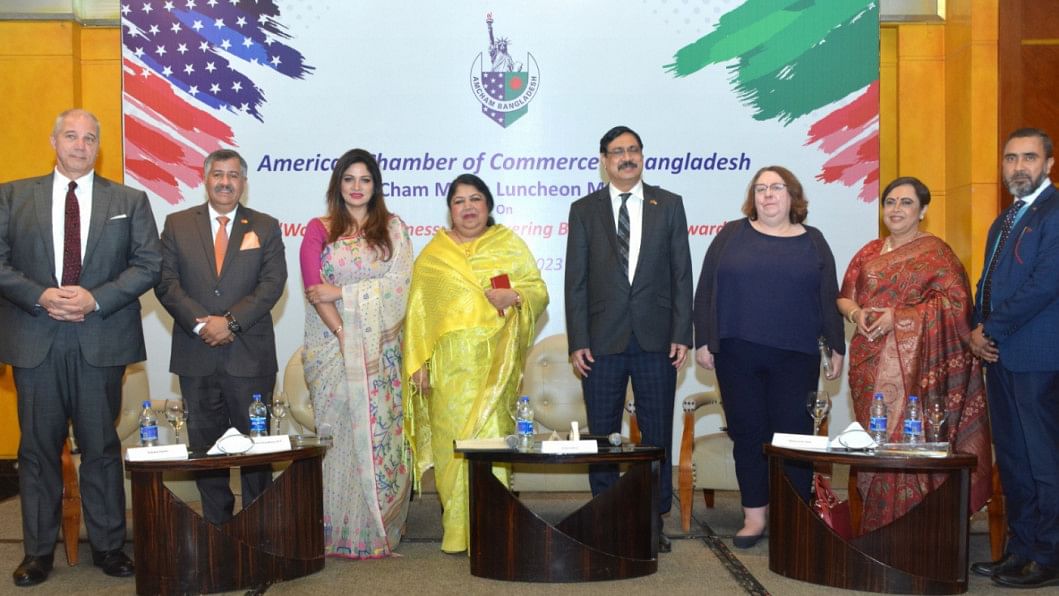 Gender equality should be ensured for women at every stages of policy formation and in the society, Speaker Shirin Sharmin Chaudhury said today.
Women comprise of half of Bangladesh's population and no one can deny women's economic, political and social contributions to the country, she said.
Sharmin Chaudhury made the comments at a discussion on "Women in business: empowering Bangladesh forward" organised by the American Chamber of Commerce in Bangladesh (AmCham) at the Westin Dhaka hotel.
Meherun N Islam, president and group managing director at CEMS Global; Syed Ershad Ahmed, president of AmCham, and Helen LaFave, deputy chief of mission of the US embassy in Dhaka, also attended the event.