Dhaka stocks return to black
The index rose for nine consecutive days before falling for a day on April 30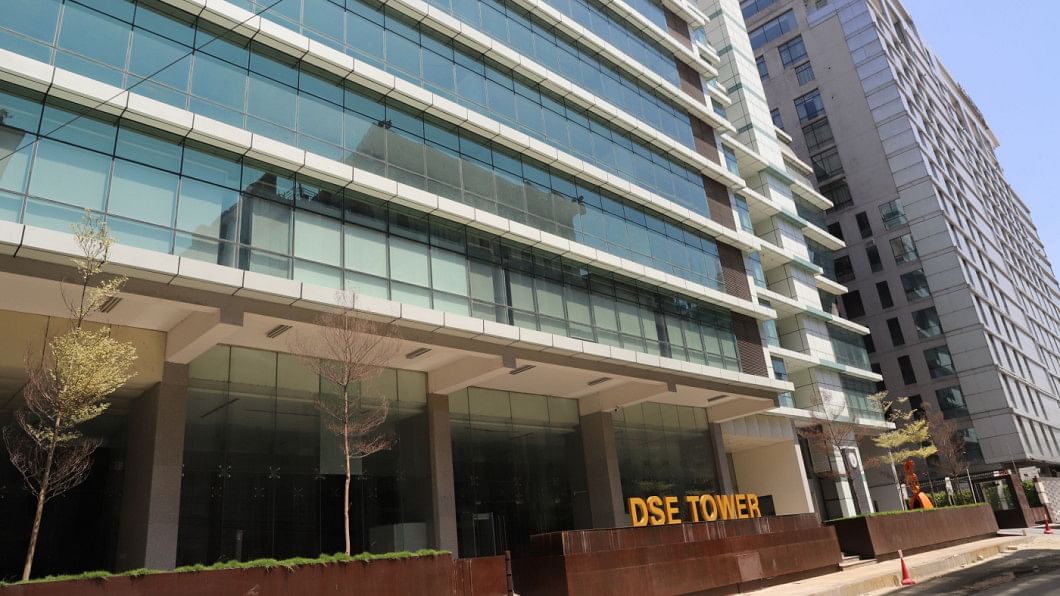 Stocks in Bangladesh came back to the black today after falling for a day on April 30 thanks to the increased participation of investors.
The DSEX, the benchmark index of the premier bourse in Bangladesh, edged up 8 points, or 0.12 per cent, to close the day at 6,270. The index rose for nine consecutive days before April 30.
Turnover, an important indicator of the market, increased 22 per cent to Tk 851 crore from the previous day's Tk 693 crore.
The DS30, the blue-chip index, rose 0.16 per cent to 2,206 and the DSES, the shariah-compliant index, increased 0.58 per cent to 1,367.
Of the traded securities, 88 advanced, 50 declined and 201 did not show any price movement.
Samata Leather rose the most by increasing 9.89 per cent followed by Legacy Footwear that rose 9.86 per cent, Emerald Oil 8.89 per cent, Apex Foods 8.74 per cent and Beach Hatchery 8.35 per cent.
Prime Bank topped the list of losers by shedding more than 6.76 per cent. Sea Pearl Cox's Bazar Resort and Spa, Apex Footwear, National Tea Company, and Daffodil Computers suffered substantial losses as well.
Olympic Industries was the most-traded stock on the day with its shares worth Tk 50 crore transacted. Stocks of Eastern Housing, Unique Hotel also traded significantly.
The stocks on the Chittagong Stock Exchange also rose today. The Caspi, the all-share price index of the bourse in the port city, up 20 points, or 0.10 per cent to close at 18,472.
Of the issues, 59 rose, 36 retreated and 89 did not see any price movement. Turnover, however, edged up 20 per cent to Tk 7.96 crore.