Dhaka Stock Exchange's index, turnover both rise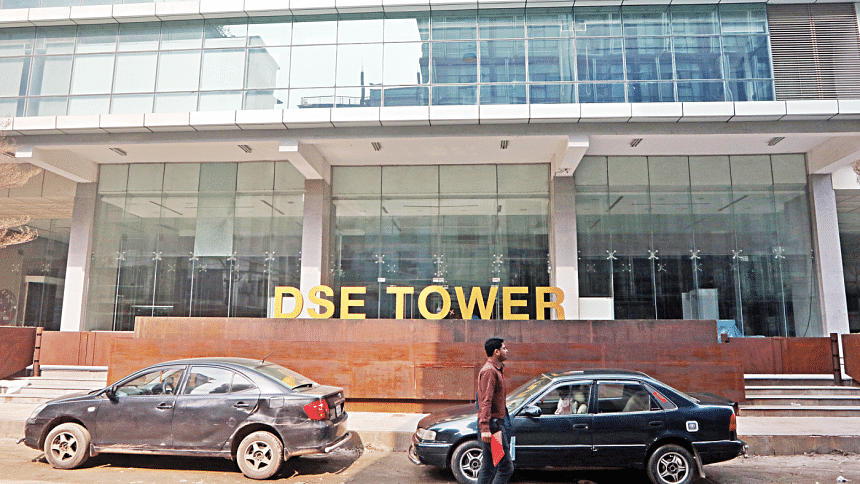 Stock index and turnover rebound today as the investors hope the proposed national budget for 2022-23 to be announced tomorrow will have something positive for the market.
The DSEX, the benchmark index of the Dhaka Stock Exchange (DSE), rose 15 points, or 0.24 per cent, to 6,484.
Investors' participation rose around 24 per cent to Tk 916 crore at the premier bourse of the country. A day earlier the turnover was Tk 739 crore.
Meanwhile, DS-30, the blue-chip index, and DSES, Shariah based index, advanced 3 points and 2 points respectively.
At the DSE, 190 stocks up, 149 down and 40 remained unchanged.
Meghna Insurance topped the gainers' list that rose 10 per cent. Shinepukur Ceramics, CAPM BDBL Mutual Fund One, CAPM IBBL Islamic Mutual Fund, and Metro Spinning took place in the top five.
Sonar Bangla Insurance eroded mostly that dropped 2 per cent. Eastern Lubricants Blenders, CVO Petrochemical Refinery, Desh General Insurance, and Bangladesh Monospool Paper Manufacturing were among the other companies in the loser tally.
Beximco Ltd became the most traded stock with shares worth Tk 56 crore changing hands followed by Shinepukur Ceramics, Fu-Wang Food, Provati Insurance, and IPDC Finance.
The Chittagong Stock Exchange (CSE) also rose today. The CASPI, the all share price index of the port city bourse, edged up 65 points, or 0.34 per cent, to 19,023.
Among the 300 stocks traded, 159 rose, 110 fell and 31 remained the same.