Default loans rise 9% in three months
It increased by Tk 10,964 crore to hit Tk 131,621 crore in March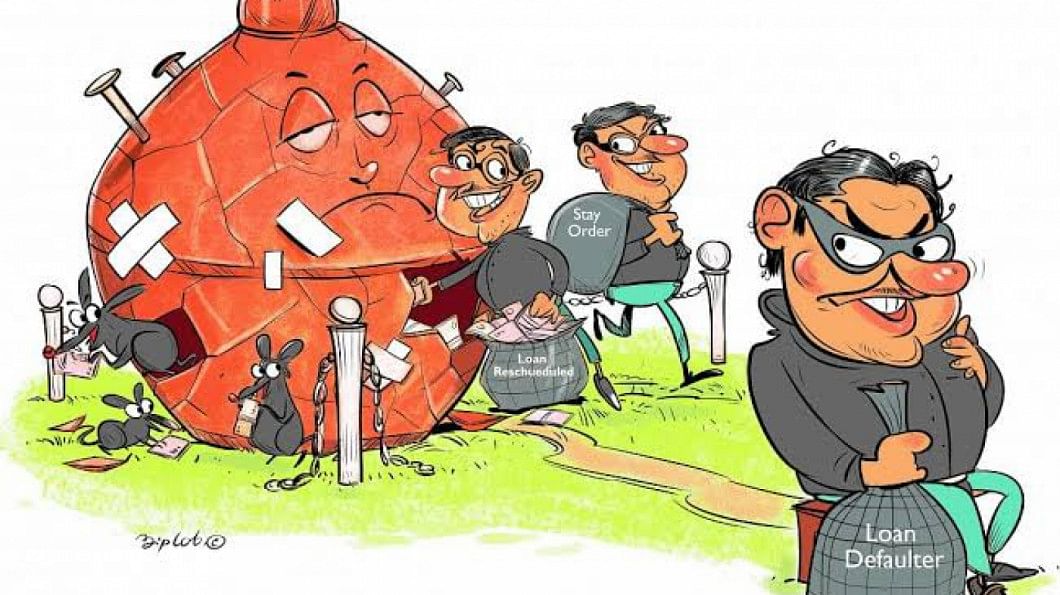 Default loans increased Tk 10,964 crore in the first three months of this year to hit Tk 131,621 crore in March thanks to a lack of corporate governance in the banking sector.
The non-performing loans (NPLs) in the banking sector increased 9 per cent from three months ago and 16 per cent from a year earlier, data from the Bangladesh Bank showed.
The rising trend of default loans in a bad sign for the economy, a central bank official said.
The central bank should step up its monitoring in the banking sector in order to tackle the upward trend of default loans, he said.
The ratio of NPLs in the banking sector stood at 8.8 per cent of the outstanding loans amounting to Tk 14,96,346 crore as of March this year.
The percentage of default loans was 8.16 per cent in December and 8.53 per cent in March last year.