City Bank embracing digital innovations with gusto
Says its managing director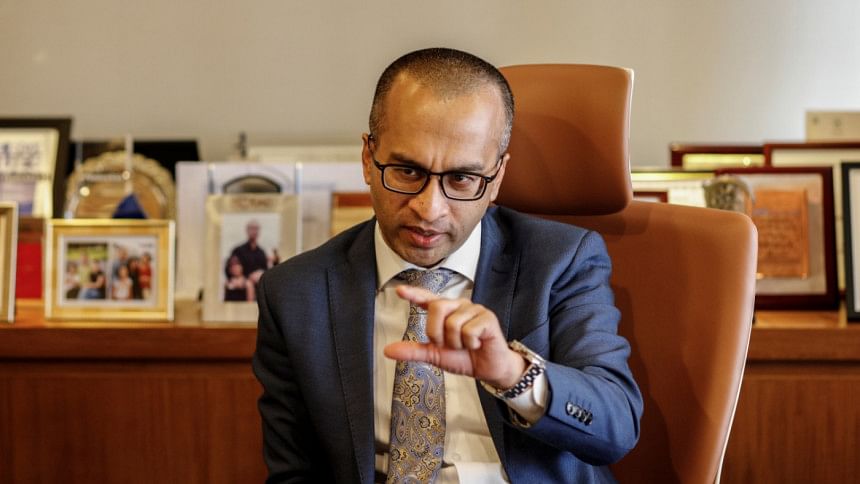 People do not need banks but they need banking, Microsoft founder Bill Gates said 30 years ago. And it appears he was on to something seeing the latest innovations in financial services.
For instance, many banking needs can be met from one's mobile phone; people no longer need to make the journey to a bank branch for them.
Apple has launched a credit card with Goldman Sachs two months ago and Facebook is proposing a payments service to let users buy tickets and settle bills.
Also, technology and e-commerce giants like Alibaba and Tencent have moved into the financial services space as they seek to strengthen their customer-centric propositions and services.
Though late, local City Bank, a 36-year-old lender, has taken to this new wave of digital transformation with gusto.
Young adults and millennials are least interested in the traditional branch-led banking model; they are more comfortable with banking from their smartphones.
"We want to be largely a virtual bank in three years. Even, marginal people residing in a remote place should get banking services through QR Code, point-of-sales terminals and biometric devices," Mashrur Arefin, managing director and chief executive officer of City Bank, told The Daily Star in an interview recently.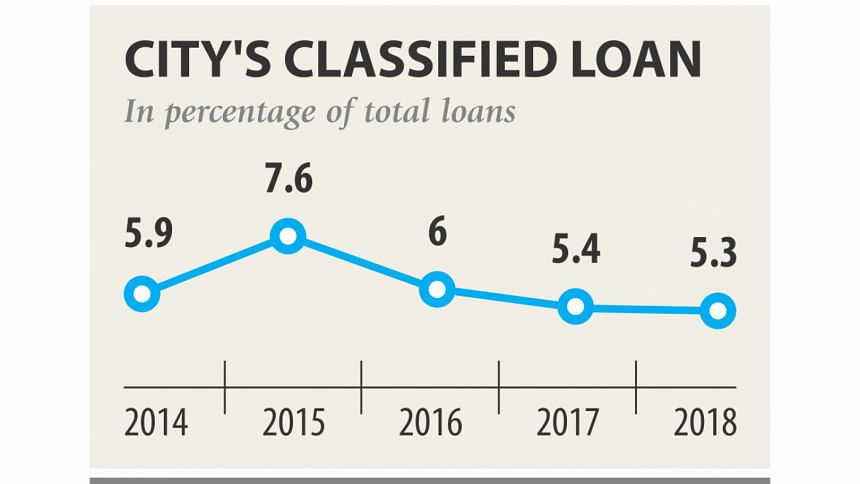 City has a plan to become a digital bank that will operate online with no addition of physical branches. It also wants to run its lending programme through digital financial services (DFS), which will subsequently decrease operational costs.
Regulatory support will be required from both the central bank and the government as the traditional KYC (know-your-client) will have to be changed to implement the DFS model.
"We have already approached the regulator for the required support to roll out the service. We want to be a bank of the people and for that we must go for digital expansion."
City has already introduced a small and micro finance division seven months ago as part of its plan to restructure its balance sheet to balance the reliance with corporate and other traditional lending products. At present, corporates account for two-thirds of its current loan exposure.
So far, the small and micro-finance banking division has given out Tk 630 crore in loans to 5,500 clients with an average lending size of Tk 7 lakh.
The bank has gone to 40 new districts to distribute the loans, which were earlier untapped for the lender, said Arefin, who joined City 12 years ago and was promoted to the bank's top post in January.
A bank with nearly four decades of existence cannot survive with just 16 lakh customers in a country that has over 16 crore population, he said, adding that City should have 2 crore clients by now.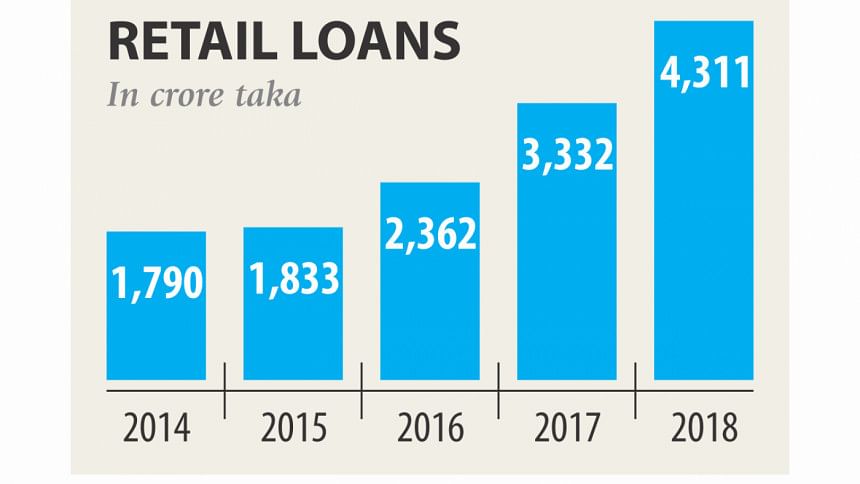 But that will not happen easily unless the banks build a collaboration with payments service providers and telecommunications companies, said Arefin, who previously worked in a number of foreign and local banks, including ANZ Grindlays, Standard Chartered, American Express, Citibank and Eastern Bank.
Subsequently, he urged Bangladesh Bank to broker such inter-industry collaboration.
Agent banking will be another major focus of City to mobilise low-cost deposits and disburse small loans to remote areas of the country.
About Tk 1.5 lakh crore still remains outside the banking sector, as per Arefin's estimates.
International Finance Corporation, the World Bank Group's private sector arm, holds a 5 percent stake in City and has been giving all-out support to materialise the bank's ambitions to reach out to the unbanked population by way of the DFS model.
Some 15 consultants of the IFC are now working with the management of the bank to create new financial products and ideas, he said. 
Recently, the bank has launched City Alo, a product for women, with a tagline "Coffee Conversation Banking", which also aims at millennials as a specific new segment.
Arefin also touched upon a number of issues confronting the banking sector ranging from banks' default loans to liquidity crisis, high operating expenses, inefficiency and rising deposit costs.
Bad debt is one of major problems for the banks as the default loans would be nearly 15 percent of the total outstanding loans if written-off figure is taken into account, he said.
The banking sector's non-performing loans reached Tk 93,370 crore and written-off loans about Tk 40,000 crore at the end of December last year.
Banks should take prompt measures to bring down their NPLs as it has a major role behind the ongoing liquidity crunch in the banking sector, Arefin said.
The banks facing liquidity crisis have to count high interest to enjoy interbank funds in the absence of a vibrant call money market.
All the banks together are facing a liquidity shortfall of about Tk 3,000 crore, he noted at the time of this interview, which by now has seen certain improvement.
The interest rate on the call money market ranges from 4.50 to 5 percent, but the banks that enjoy strong liquidity base are now reluctant to provide funds through this overnight money market.
Arefin also talked about the cash-strapped banks, which are now forced to take funds from others in the form of placement that comes with interest rates of 8-12 percent, he said.
Repo (repurchase agreement) is the only option for banks to get funds cheaply from the central bank, but the interest rate on the tool is now 6 percent, again much higher than the call money rate.    
Besides, deposit from the government agencies has not been distributed to all lenders evenly, he said.
"So, all these factors are contributing to a higher interest rate on lending."
The interest rates on the government's savings scheme should be in line with other interest rates, he said.    
Arefin also pointed out that the cost-income ratio of banks, which is now more than 50 percent, is not viable and sustainable. 
Banks should decrease their cost-income ratio to 40-45 percent to make their businesses sustainable, Arefin said.
As part of its efforts to lower its cost-income ratio, City has planned to run branches and manage manpower very judiciously. Also, the bank will go for low-cost deposits, such as current and savings accounts, he said.
The banker feels that Bangladesh is going through a lot of trading activities instead of industrial activities, pushing the exchange rate and foreign currency reserves to a perilous position.
"Political stability is there. Now it is our responsibility to help ongoing and emerging businesses in the country."
A career banker, Arefin is also a successful writer. Recently, his first novel 'August Abchaya' has hit the market and has gone on to become a bestseller. He has also translated stories of Franz Kafka and Homer's Iliad in Bangla.