Per capita income hits $1,909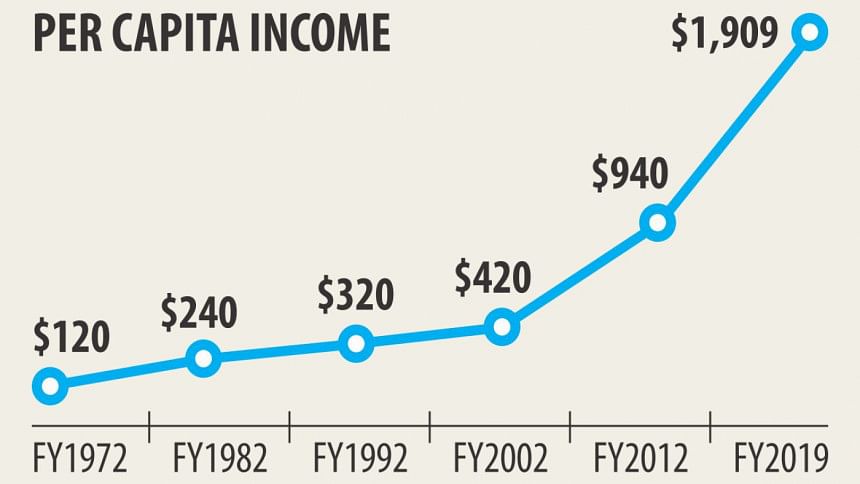 Bangladesh's per capita gross national income (GNI) jumped more than 9 percent to $1,909 last fiscal year from $1,751 a year ago, showed provisional official figures released yesterday.
The GNI means all income of a country's residents and businesses including residents abroad while gross domestic product (GDP) takes into account domestic production only.
Provisional data showed that the per capita GDP also rose at the same pace to $1,827 in 2018-19 from $1,675 the previous year.
The per capita GNI was $120 in 1972 and it took a decade to double to $240 in 1982. It added only $80 to $320 in the next decade till 1992. 
The per capita GNI has been rising constantly alongside the country's economic growth since the new millennium. The per capita GNI rose by 124 percent to $940 in the decade to 2012 and more than double to $1,909 in the next seven years.
The GNI per capita is highly associated with the quality of life of citizens.