Buying ad space on Facebook just became easier for Bangladeshi firms
Global tech giant appointed Httpool as its local sales agent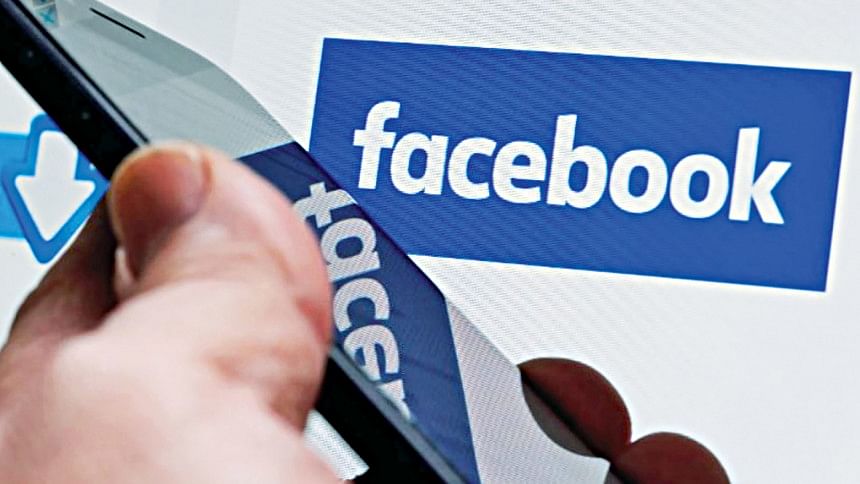 That we are a nation obsessed with the social media platform Facebook is a foregone conclusion.
Now, to monetise this fondness effectively, the US tech giant has roped in digital ad agency Httpool as its authorised sales partner to provide support and market expertise to local businesses and agencies and provide the option for local currency transactions.
On the flip side, it has also made it easier for companies and self-employed personnel to advertise their services and products on the vastly popular social media platform, which was a convoluted and an opaque exercise previously.
As of April, there are more than 37 million Facebook users in Bangladesh, making the country the tenth largest in terms of audience, according to global data firm Statista.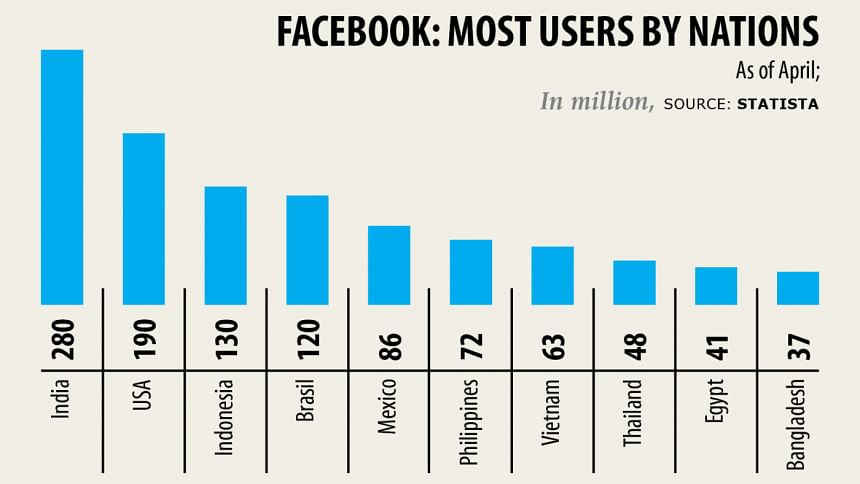 "Bangladesh is one of the key countries for Facebook in South Asia and it is a priority for us to be closer to the people and businesses here," said Jordi Fornies, director of emerging markets for APAC at Facebook.
Httpool's appointment as Facebook's local sales partner means the National Board of Revenue's task of collecting value-added tax has become a little easier.
Bangladeshi companies are now increasingly relying on digital platforms for their advertisement, with Facebook, YouTube and Google generating more than a thousand crore taka in revenue from the country.
But the NBR does not always get the full amount of VAT on these companies' digital media buy as it can in case of traditional methods of advertisement because of the roundabout way of doing it in the absence of local offices of the tech giants.
According to the VAT law, the NBR has made it mandatory for the tech giants to either set up offices in Bangladesh or appoint agents such that the government can collect VAT on the advertisements made on their platforms by local firms.
But so far, not all of them have done this.
As per rules, the NBR is supposed to get 15 per cent in VAT and another 4 per cent in advance income tax.
However, Facebook has no plans yet to open an office in Bangladesh, it said in an email response to The Daily Star.
"Our community is global but we don't have offices in every country in the world. This in no way reflects our commitment to the country. We have teams that are dedicated to Bangladesh, who sit in regional offices where they can get tech resources and support that they need. Our policies apply globally, as do our proactive detection tools for violating content," it said.
As Facebook's authorised sales partner, Httpool is trained and equipped to deliver high-quality Facebook media consultancy free of charge to local businesses and agencies in Bangladesh, the Menlo Park-based company said in a statement.
They will also be able to offer access to programmes and training, including Facebook Blueprint, to help local businesses and agencies learn new and essential skills.
With Httpool's robust local and regional market insights and expertise, Facebook can provide better support for local businesses and agencies in Bangladesh to help them emerge stronger from this challenging time and further unlock their potential growth, Fornies said.
Httpool, which is mostly owned by a Sony Pictures subsidiary IMS, already has a strong presence in the region, representing the leading digital media platforms across Europe and Asia, supporting their growth and driving business results for traditional and native advertisers across 30 markets. 
It works with Facebook as its authorised sales partner in Serbia, Slovenia, Bulgaria, Croatia, Latvia, Lithuania, Estonia, Cambodia, Laos, Myanmar and Bangladesh.
"We will build on our experience from Europe and Indochina to provide brands and agencies in Bangladesh with first-hand support at the highest execution level, helping them leverage the full potential of Facebook advertising and working with them towards surpassing their business goals," said Sunny Nagpal, co-founder and managing director of Httpool APAC.