Brac Bank to recruit 500 female sales officials to serve women entrepreneurs
The bank made the announcement on the eve of International Women's Day by appointing an all-women sales team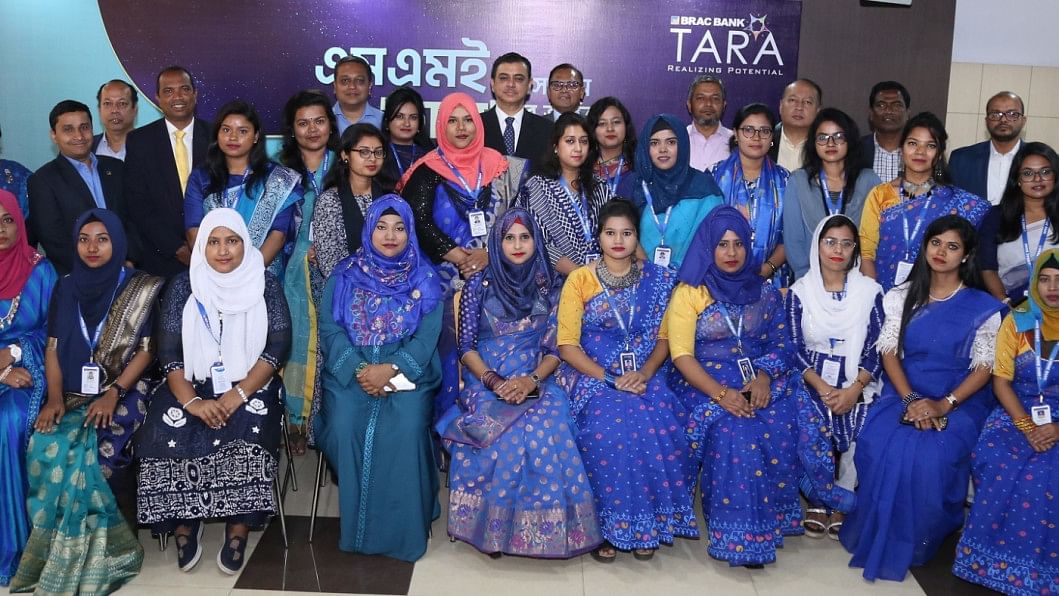 Brac Bank plans to recruit 500 female sales officials who will provide dedicated banking services to women entrepreneurs.
The bank has announced the plan on the occasion of International Women's Day.
In the first batch, the bank has already onboarded 26 women to drive sales across different offices in the country.
The bank will expand this all-female team across Bangladesh.
Brac Bank has set this unique example on the eve of International Women's Day by appointing an all-women sales team.
This move challenges the norm of women being rare in challenging sales roles, especially in the banking sector.
The bank's commitment to diversity, inclusion and women's empowerment is evident in this recruitment of all-women sales team, the bank said in a statement.
This appointment will empower the women recruits and add to the bank's 2,600 field-level sales officials who play a significant role in the country's socio-economic development, according to the statement.
The induction ceremony was held on March 5 at the bank's head office in Dhaka, where Brac Bank Director, Meheriar M Hasan, was the chief guest and other senior officials, including Managing Director and CEO Selim RF Hussain, were also present.
Brac Bank believes in the potential of every woman in society and that this recruitment will put women in unconventional and frontline roles not only in Brac Bank but also in the banking industry as a whole, Hussain said.
The bank will invest significantly in capacity building and professional development through various training programs to help them progress on the career ladder and realize their full potential, he said.
This initiative aligns with the bank's target to have 30 per cent of its total workforce as female, and it sets a precedence and drives a culture of change in the banking industry.