BGMEA again seeks extension of EU GSP
The garment makers' platform sits with EU ambassador today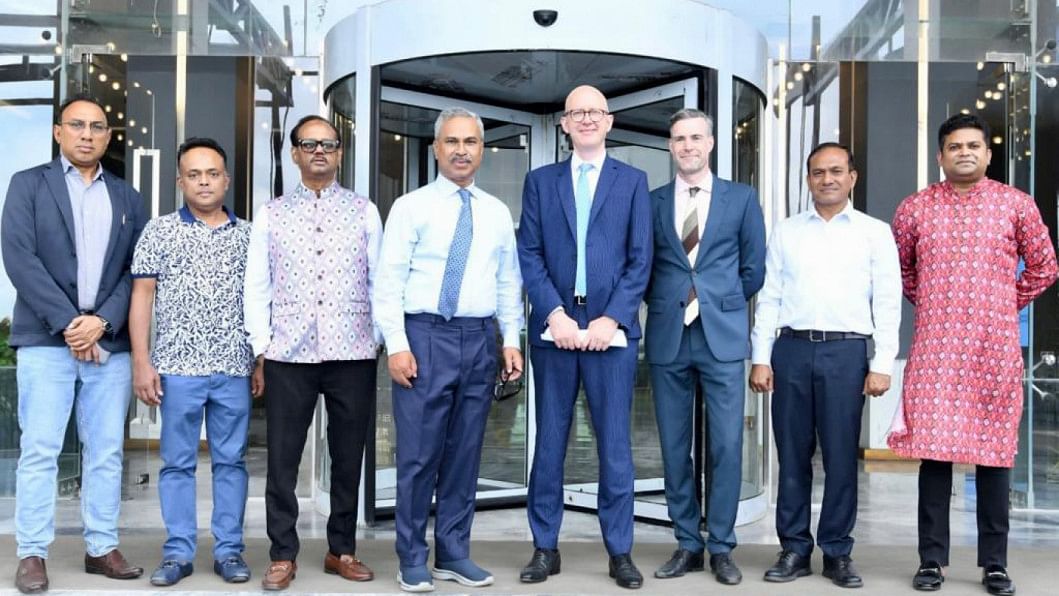 Local garment makers have once again urged the European Union (EU) to extend the transition period of the generalised system of preferences (GSP) to Bangladesh from three years to six years for a sustainable graduation from the least developed country (LDC) category in 2026.
The Bangladesh Garment Manufacturers and Exporters Association (BGMEA) made the call today in a meeting with EU Ambassador Charles Whiteley at the BGMEA Complex in Dhaka.
With the LDC graduation, Bangladesh will lose its preferential trade facilities from different countries and trade blocs, but the EU will continue the same LDC trade benefit for a graduating country for three more years up to 2029 as a grace period.
However, the BGMEA and other trade organisations have been demanding for further extension of the grace period after being severely affected by the Covid-19 pandemic and the Russia-Ukraine war.
The extension would help Bangladesh to cope better with the emerging challenges in the post-LDC era and sustain its development strides, BGMEA President Faruque Hassan said in a statement after the meeting with Charles Whiteley.
During the meeting, Hassan also requested the EU to waive the safeguard textile threshold criteria or revising the mechanism for Bangladesh in the proposed GSP scheme for 2024-2034 so that the country could avail the advantages of GSP Plus after its LDC graduation.
He thanked the EU for providing Bangladesh with duty-free access to the European market, saying the apparel industry has been hugely benefitted from the trade preference under the GSP scheme.
The development of the industry has played an important role in transforming the lives of millions of people, mostly women in Bangladesh.
The BGMEA in collaboration with GIZ has set up a Responsible Business Hub to raise awareness and provide guidance to manufacturers on the standards and requirements of human rights and environmental due diligence, Hassan said.