Bangladesh remains vulnerable to BoP crisis: Moody's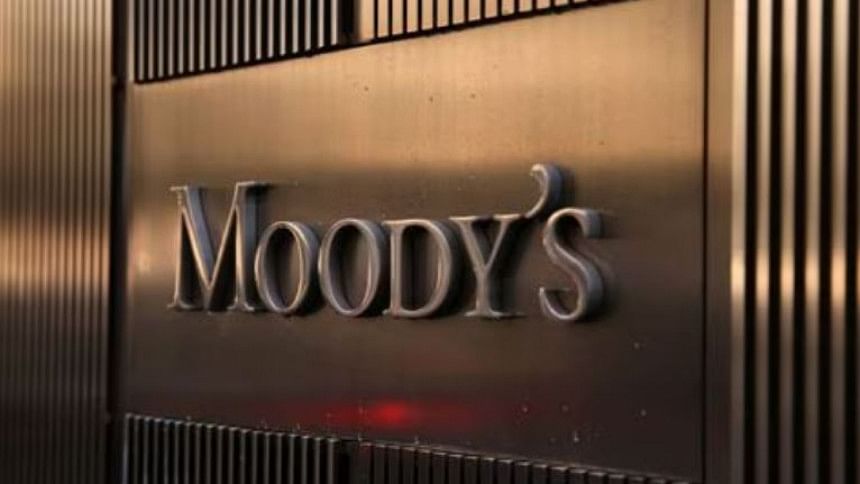 Bangladesh's balance of payments (BoP) faces moderate risk among four South Asian countries owing to a drastic fall in foreign currency reserves, according to global credit ratings agency Moody's Investors Service.
"Bangladesh has moderate susceptibility to balance of payments crises," said the American firm in a report.
Pakistan and Sri Lanka are the most vulnerable to BoP crises among the four South Asian countries, including India, the report said.
The BoP summarises the economic transactions of an economy with the rest of the world. A BoP crisis happens when a nation struggles to make international payments owing to a shortage of reserves.
Bangladesh's forex reserve plunged to $19.5 billion on Tuesday from a record high of about $40.7 billion in August 2021 because of the higher import payments driven by elevated commodity prices against lower remittance and export receipts in the past 18 months.
And there are no signs that the reserve will rebound in the short term as the factors behind the decline are still in play.
India's reserves were $595 billion in the second quarter of 2023, while it stood at $13.03 billion in October for Pakistan and $3.5 billion on November 3 for Sri Lanka.
Moody's said the countries' low trade openness and weakly diversified export baskets, combined with weak macroeconomic policy management and higher political risks, have contributed to the low foreign exchange reserves to buffer against shocks.
India is least vulnerable, reflecting its larger and more diversified export sector, as well as better macroeconomic policy management which supports it having adequate foreign exchange reserves.
"Pakistan, Sri Lanka and Bangladesh would remain more vulnerable to the balance of payments crises with their small and concentrated export sectors."
India will be more resilient to external shocks, but in the absence of higher trade openness, it would likely continue to face challenges in raising longer-term growth potential and creating enough jobs for its young and growing population, it said.
Moody's said Bangladesh's better-established readymade garment sector means it has had a stronger export performance than Sri Lanka and Pakistan.
The country recorded current account surpluses in some years, which allowed it for a modest accumulation of foreign exchange reserves.
Bangladesh also has better fiscal policy effectiveness and lower domestic political risk, the ratings agency said.
"Nonetheless, a small and concentrated export sector, combined with low FDI, will likely erode the competitiveness of its exports. As a result, Bangladesh may record structural current account deficits in the near to medium term."
According to the report, the low export as a share of GDP means that a depreciation in the currencies of the South Asian nations would be unlikely to drive up their shipment receipts to a significant enough extent to mitigate the shock to the BoP.
Pakistan and Bangladesh have the lowest level of exports at 10.5 percent and 12.9 percent of GDP, respectively. Sri Lanka and India have exports of 21.5 percent and 22.4 percent of GDP.
Referring to Unctad's Diversification Index, Moody's said Bangladesh has the least diversified exports dominated by the readymade garment sector, which accounts for about 85 percent of the country's earnings from the shipment of goods.
High import tariffs discourage the integration of the four countries into the global value chain since such tax measures protect domestic firms from competition and disincentivise exports.
Bangladesh, Pakistan and Sri Lanka have much weaker infrastructure compared to India, contributing to higher costs of trade.
"Inefficient customs procedures, burdensome documentary requirements, time delays and high costs of trading processes further restrict economic linkages," the report said.
South Asian countries have fewer free trade agreements, which limit their market access to other countries. And in the longer run, low trade openness will weigh on growth potential and the ability to create jobs, adding to social risks.
"This will affect all four countries," it said.
In overall comparison, Moody's said, Bangladesh, Pakistan and Sri Lanka are further back in many areas, including political stability, governance, trade infrastructure and policies, and labour quality.
"Their much weaker attributes will impede their ability to credibly develop and diversify the export sectors."
In addition, all three countries face macroeconomic imbalances to varying degrees, which would further constrain the capacity to invest in infrastructure and education needed to support the development of the external sector.
Moody's has kept its credit ratings unchanged for the four countries: Bangladesh's rating stands at B1 stable, India's Baa3 stable, Pakistan's Caa3 stable, and Sri Lanka's Ca stable.
In May, it downgraded Bangladesh's rating by one notch to B1 from Ba3 for the first time since the agency started rating the country in 2010.