Bangladesh to get $300 million from ADB for skills development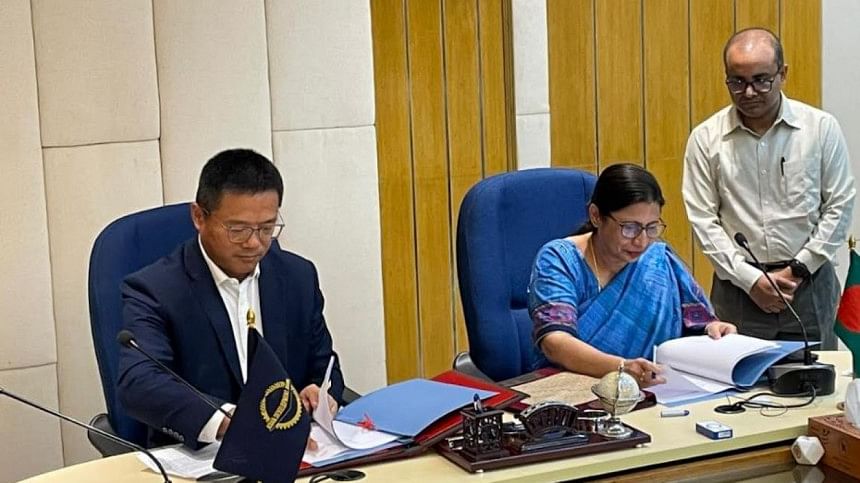 The Asian Development Bank (ADB) has agreed to provide a $300 million loan to strengthen skills of workforce in Bangladesh.
With the funding, a programme titled "Skills for Industry Competitiveness and Innovation Program" will be initiated, which aims to increase the technology-oriented skilled workforce across emerging and priority sectors, promote inclusive skilling and upskilling opportunities for women and socially disadvantaged groups.
It will also incentivise industry-university partnerships to nurture innovation capacity and improve industry competitiveness, and foster skills for climate-resilient manufacturing processes and green technologies, the global lender said in a press release.
ADB Deputy Country Director for Bangladesh Jiangbo Ning and Economic Relations Division Secretary Sharifa Khan today signed an agreement to this end.
"Improving skills is a key priority of Bangladesh for becoming a middle-income country in 2030 and a developed nation by 2041," Ning said while addressing the event.
Building on ADB's vast experience in skills development, this new programme will further enhance technology-oriented advanced skills and productivity, boost industry competitiveness, and help attain demographic dividend, he added.
The ADB will support the government in expanding training partnerships with industries, universities, and training institutions to provide industry-aligned skills training for priority and emerging sectors, such as the automotive, light engineering, and pharmaceutical industries.
The programme will build the institutional capacity of training institutions to deliver advanced skills training with technology applications, such as smart textile technologies and green technologies.
It will also strengthen mid-level managerial development courses for garments and other priority industries to produce a cadre of managers abreast of global technology trends and green business practices.
On top of that, the programme will provide competitive grants for university-industry collaborated research and development projects to stimulate innovative solutions for industries.