Apparel shipment to US logs record 51% rise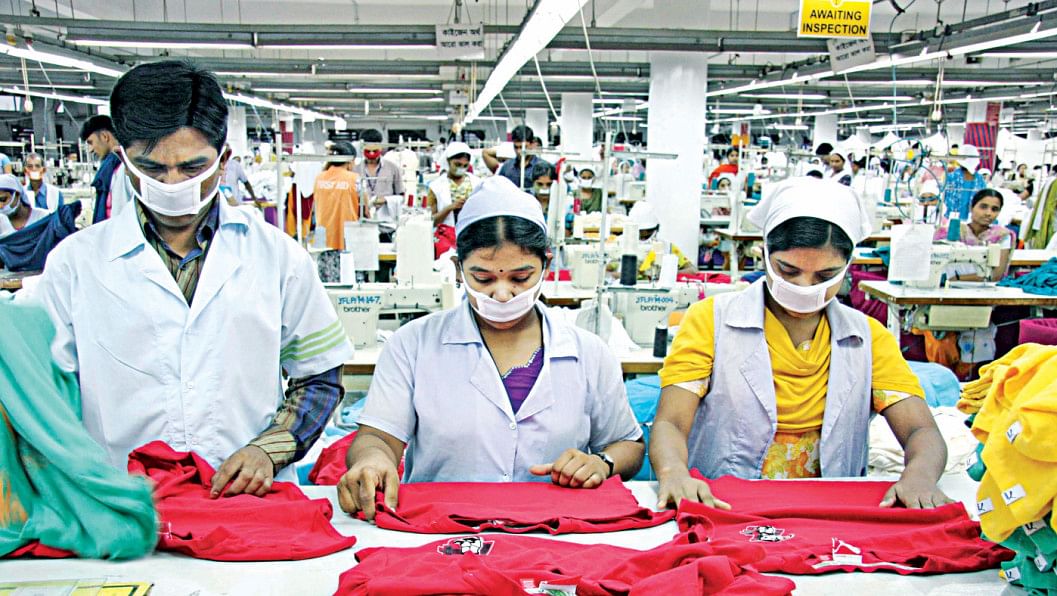 Garment exports to Bangladesh's single largest destination, the USA, rose by 51.57 per cent year-on-year to $9.01 billion in the just concluded fiscal year.
Germany remained the second largest export destination, as Bangladesh shipped garment items worth $7.16 billion to the central European nation, registering a 27.74 per cent year-on-year growth, according to data from the Export Promotion Bureau (EPB).
Garment shipment to the European Union (EU), the largest apparel importer in the world, rose by 33.87 per cent year-on-year to $21.04 billion in the last fiscal year.
Export to the UK increased by 30.56 per cent year-on-year to $4.49 billion and to Canada by 33.22 per cent to $1.32 billion, according to the data.
Apparel shipment to non-traditional markets grew by 25.4 per cent to $6.37 billion in the just concluded fiscal year.
All countries other than the USA, the UK, the EU and Canada are non-traditional markets for Bangladesh.
Among the non-traditional markets, shipment to Japan only has crossed the $1-billion mark, hitting $1.09 billion.
Apparel shipments to Australia stood at $812.24 million, India $715.41 million, Russia $583.78 million and China $222.33 million.
Bangladesh's garment export to the USA may cross $10 billion at the end of 2023 fiscal year as shipment to American markets is still good despite the region is in the risk of being hit by inflation in near future, said Faruque Hassan, president of Bangladesh Garment Manufacturers and Exporters Association.
The EU markets are also showing very positive signs and it is expected that the earnings from the EU will see a double-digit growth at the end of the current fiscal year, he also said.