34.2% workers yet to recover from Covid-19 induced income loss: Sanem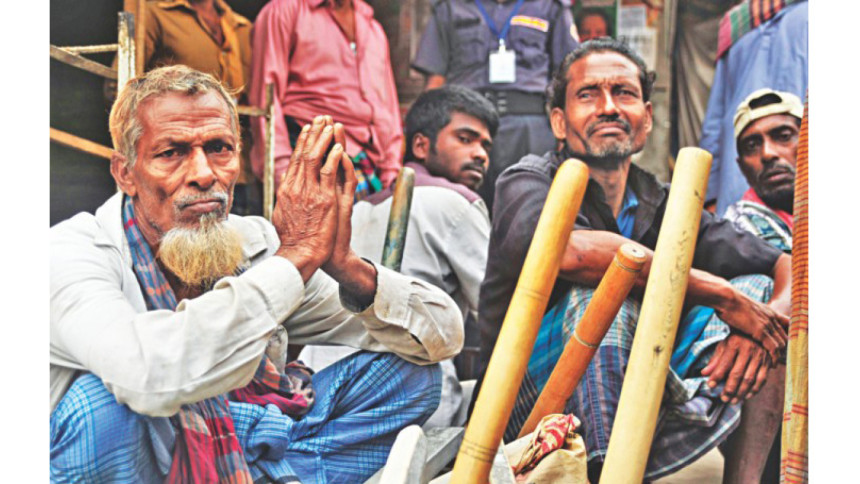 A little over 34 percent of at least 1,468 workers are yet to recover from income loss they incurred between March and December last year due to Covid-19, said a survey of the South Asian Network on Economic Modeling (Sanem).
The report also stated 27.8 percent of the workers have already recovered from the loss, while the remaining 38 percent were not affected.
On the other hand, at least 1,180 self-employed people -- accounting for 37.3 percent of all self-employed individuals -- are yet to recover from the income loss they faced amid the pandemic, according to the report.
Of all self-employed in the survey, 43.2 percent have now recovered from the financial loss, while the rest 19.5 percent were not affected by the pandemic, it added.
The survey was conducted in the sectors that include agriculture, forestry, fishing, manufacturing (RMG and non-RMG), construction, hotel and restaurant, wholesale and retail trade, transportation, and health and social work.
Sanem disclosed the findings during a webinar titled "Covid-19 Impact on Employment and Migration: Findings from Sanem's Survey" today.
The telephonic survey was conducted between January 2 and February 20 this year on 2,845 non-migrants, including wage-employed (51.6 percent), self-employed (41.5 percent), and unemployed (6.9 percent).
Sanem also surveyed 273 international migrants and 230 internal migrants.
The report said 80 percent of the self-employed faced decrease in production, profit, or sales amid the pandemic.
The survey also claimed that 49 percent of internal migrants returned to the village due to job loss, no payment, decreased salary, or inability to afford expenses. 
However, at the time of the survey, almost everyone returned to the city they left.
Of the surveyed international migrants, 20 percent lost their jobs amid the pandemic, while five percent of them returned to Bangladesh, the report said.
Sanem recommended that identifying those sectors which have not been able to recover is essential.
The reports also noted since the self-employed were experiencing slower recovery, they should be in policy focus.