A new horizon opens for pharma ingredient makers
Govt drafting policy to attract players
The government plans to offer a host of incentives to encourage local manufacturing of raw materials for the pharmaceutical sector with a view to boosting exports and lowering the cost for domestic consumers. 
Bangladesh largely relies on imports for raw materials in the absence of local active pharmaceuticals ingredients (API): about 95 percent of the Tk 5,000 crore worth of raw materials needed by the pharmaceutical sector are brought in from abroad.
Besides, the raw materials, which are mostly imported from China, South Korea and India, are not always of the requisite quality.
A dedicated backward linkage will not only enable the medicine manufacturers to produce world-class products at reduced prices but will also allow local consumers to buy high-quality medicines at lower prices. 
Subsequently, the commerce ministry has drafted a proposed policy, which may be presented at today's meeting of the cabinet committee on economic affairs for initial approval.
"The pharmaceutical sector cannot sustain on imported raw materials," said the commerce ministry in the National API and Laboratory Reagents Manufacturing and Exports Policy. 
As per the proposal, the government will give unconditional tax-holiday to all API and laboratory reagents producers, both local and joint ventures, for five years from fiscal 2016-17 to fiscal 2021-22.
If a producer can manufacture at least five molecules every year it would get 100 percent tax holiday from fiscal 2021-22 through to December 31, 2032.
Firms that will produce at least three molecules will be entitled to a 75 percent tax holiday. Waiver on advance income tax and tax deduction at source will also be offered. 
Because of the excessive reliance on imported raw materials the industry is vulnerable to external shocks, according to a last year report of LR Global, an asset management firm.
According to the draft policy, value-added tax and VAT deduction at source will be waived on purchase and sales of locally made API, laboratory reagents, all raw materials, immovable assets and services up to 2032. 
The policy has proposed a 20 percent cash incentive if producers add at least 20 percent value. However, the government will review the value addition issue after 2026.
"It is the need of the hour to help the pharmaceutical sector thrive and accelerate direct exports of APIs by way of manufacturing raw materials locally and cutting excessive reliance on imports," said the summary of the proposal.
Presently, Bangladesh's pharmaceutical industry meets 98 percent of the local demand. In 2017, the size of the market was Tk 18,755.6 crore, according to IMS Health Care Report 2017. It was only Tk 170 crore in 1982.
The country also exports pharmaceutical products to more than 100 countries.
Pharmaceutical exports rose 9 percent year-on-year to $89 million in fiscal 2016-17. And in the first nine months of the fiscal year, exports stood at $76.52 million, up 13.40 percent from a year earlier, according to the Export Promotion Bureau.
Bangladesh can significantly boost its pharmaceuticals exports on the back of the patent waiver that has been extended to the least developed countries up to 2032, said the draft policy.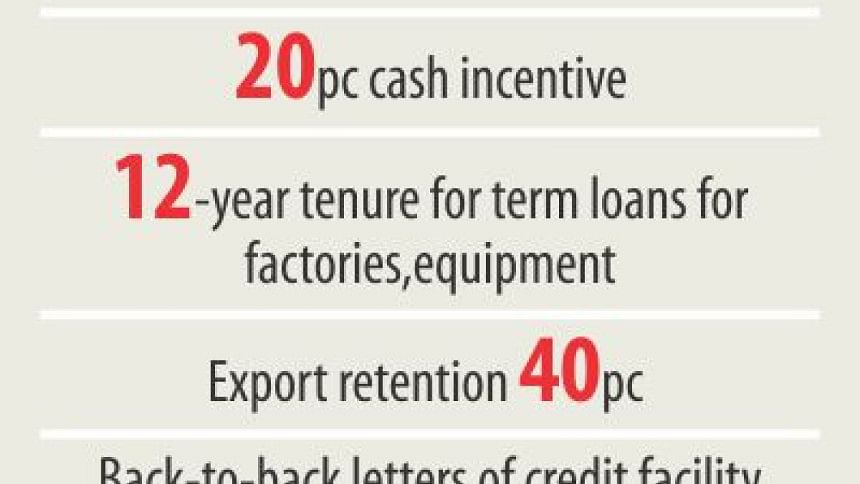 "And Bangladesh is the only LDC that produces pharmaceuticals."
A time-befitting API policy can also attract local and foreign investment.
The developed and developing countries have to provide remuneration to patent holders if they produce molecules of patented medicines locally.
So, if the API policy is implemented properly these countries would invest in Bangladesh to secure the patent waiver, said the draft policy.
The proposed API policy will help cut raw material manufacturing cost significantly and produce 370 important API molecules for exports.
Last year, the total number of locally produced API molecule and laboratory reagents stood at 41.
The policy will aim to cut raw material import reliance from 97 percent in 2016 to 80 percent in 2032.
It also plans to raise API export income to $9 lakh in 2032 from $1.5 lakh in 2016 and create 5 lakh jobs by 2032. It also plans to ensure the entry of new firms in the raw material producing sector and attract $1 billion in foreign direct investment.
The proposed policy said it would ensure that all raw material producers spend at least 1 percent of their annual turnover on research and development.
The policy also promises to extend foreign currency support to API producers.
For example, it says, the duration for late payment for import of raw materials will be extended to 360 days from 180 days at present. 
In case of machinery import, the payment could be made within 360 days and it would be extended up to 3 years in case of irregular payments.
The tenure of term loans for factories and equipment could be 12 years instead of the six years at present.
Raw material manufacturers will be allowed to retain 40 percent of their export earnings, according to the draft policy. 
The single borrower cap will also not be applicable for API and reagents producers. They will also receive back-to-back letters of credit facility.
API and reagents producers will get priority in getting land at the under-construction industrial parks and economic zones.
Industry people welcomed the draft policy, saying Bangladesh's pharmaceutical sector has developed but the backward linkage has not kept pace.
If the policy is approved it will help establish an API sector, cut reliance on imports for raw materials and export raw materials, said the owner of an API manufacturer on condition of anonymity.
There are seven to eight API producers in Bangladesh and all of them are local, he said, adding that the policy would bring international API producers to Bangladesh through joint ventures.
Some foreign companies have already approached him, he said.