New BB governor Fazle Kabir joins office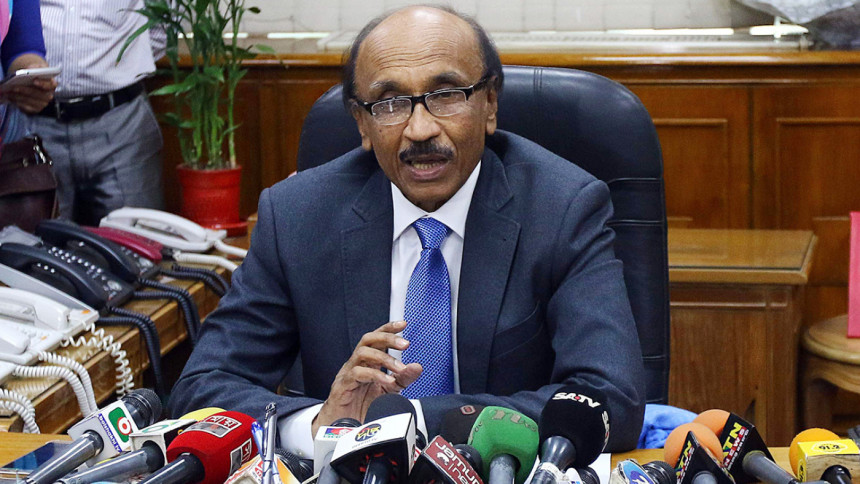 The new governor of Bangladesh Bank Fazle Kabir has started his first day at work this noon, four days after he was appointed governor of the central bank by the government.
Kabir returned from New York on Thursday and joined the bank today.
His former office Sonali Bank arranged a farewell ceremony in his honor earlier in the morning, at Sonali Bank Ltd at Motijheel in Dhaka.
At Bangladesh Bank, he told reporters: "Restoring the confidence of my new colleagues will be one of my main priorities, so that they can work without fear."
"After that, I will work according to the recommendations given by the three-member probe committee formed by the government."
The government on March 16 appointed him as the new governor of Bangladesh Bank after the central bank's $101 million cyber heist.
On Tuesday, embattled Bangladesh Bank Governor Dr Atiur Rahman resigned amid a huge row over the heist of $101 million from the Bangladesh Bank's account at the US Federal Reserve Bank.