January export earnings highest in 5 months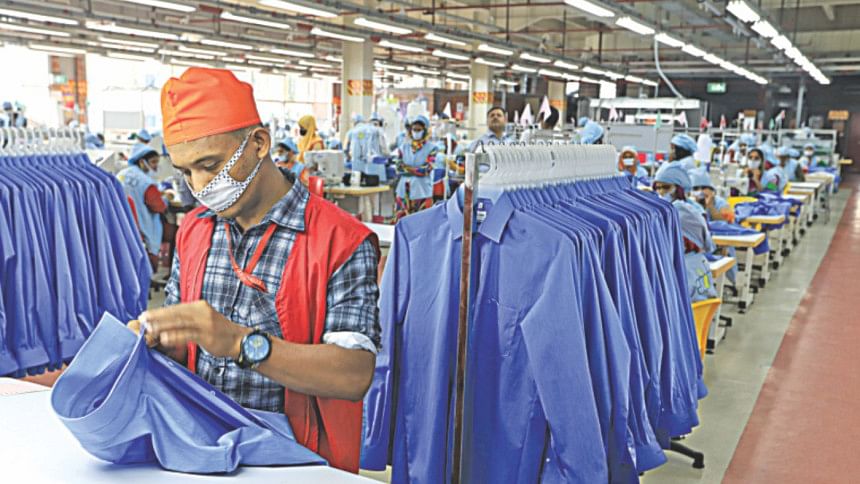 Exports brought home $3.41 billion in January -- the highest in five months -- thanks to a spike in shipments of garments, jute and jute goods and furniture.
Although 3.54 percent higher than a year earlier, January's receipts fell short of the $3.50 billion target for the month, according to data from the Export Promotion Bureau.
The amount takes the export earnings in the first seven months of fiscal 2017-18 to $21.32 billion, up 6.55 percent year-on-year. It, however, missed the seven-month target by $48.1 million.
Garment shipments, which typically account for more than 80 percent of Bangladesh's total export receipts, raked in $2.88 billion last month, up 6.67 percent.
Exports of leather and leather goods, the second largest export earning sector, fell 4.61 percent year-on-year to $709.51 million in the first seven months of the fiscal year.
Jute and jute goods, another top earner, fetched $661.86 million in the July-January period, up 17.36 percent from a year earlier.
Export of frozen fish, live fish and shrimp increased 7.55 percent to $353.99 million in the seven-month period.
Pharmaceuticals raked in $60.24 million in July-January, up 14.44 percent. Furniture shipment grew 34.33 percent to $31.77 million.
Agricultural products fetched $359.94 million, up 16.81 percent year-on-year.
The country shipped goods worth $34.66 billion in the last fiscal year and is aiming to earn $37.50 billion this fiscal year.