IT to beat apparel in exports by 2030: Palak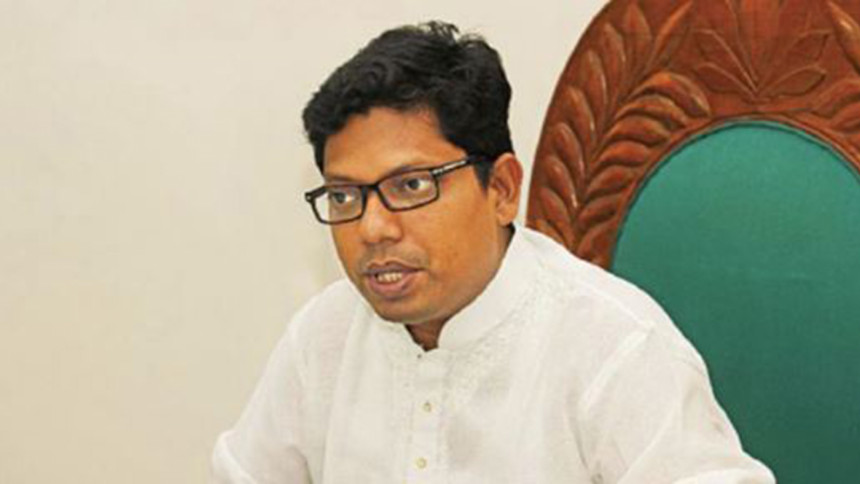 Bangladesh's export earnings from information technology and IT-enabled services will cross that from readymade garments by 2030, State Minister for ICT Zunaid Ahmed Palak said yesterday.
The scope for value addition in garments was not more than 30 percent but it was 100 percent for IT and ITES, he said.
"Every taka earned through ICT has an impact on the economy, but for the garment sector we need to import most of the raw materials," Palak said at a programme with the leaders of Telecom Reporters' Network, Bangladesh (TRNB) at his office.
The government targets to earn $1 billion from exporting IT products by 2018 and $5 billion by 2021; Bangladesh is on way to hit the targets with the sector already bringing in $800 million this year, Palak said.
Replying to a question, he said all the earnings of some Bangladeshi ICT companies were not coming into the country as there were a lot of challenges in the process.
"We are trying to overcome all the challenges of the industry and address the issues as well."
Palak said he was personally sitting with some big companies working in different countries and asking them to bring in all of their earnings.
The government's ICT division recently appointed US-based global management consulting firm Boston Consulting Group to bring 50 leading ICT companies to Bangladesh in the next two years.
Palak did not say anything about the expense of the project. "Our target is to create scope for work," he said.
The minister said Bangladesh achieved "50 percent digitisation" so far and the next three to four years would be very crucial. He said the government targets to increase internet penetration rate to 100 percent by 2021 from the current 40 percent.
Secretary to the ICT Division Subir Kishore Choudhury, TRNB President Rased Mehedi and General Secretary Shamim Ahamed also spoke.