GP offers Tk 100 crore against audit claim, BTRC refuses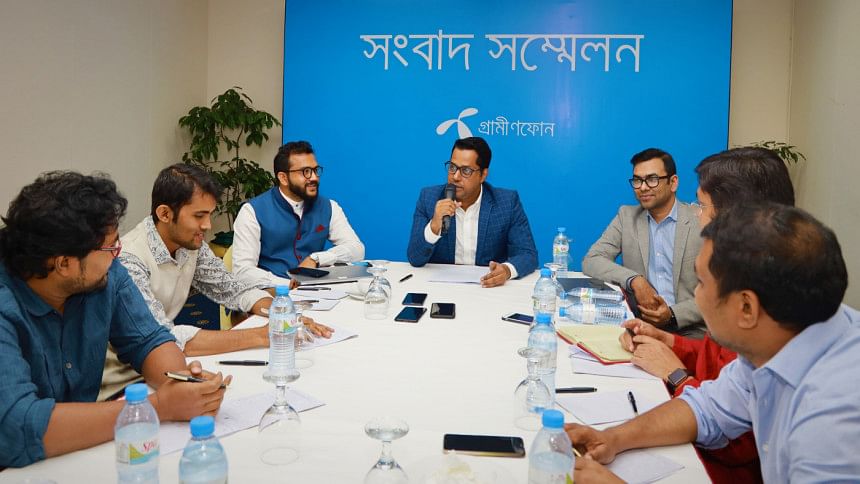 Grameenphone has offered Bangladesh Telecommunication Regulatory Commission (BTRC) Tk 100 crore against the much-discussed audit claim. The regulatory body has refused the offer.
GP offered the sum just before the scheduled hearing of their review petition which might be held tomorrow.
In a press briefing at Pan Pacific Sonargaon Hotel, Hossain Sadat, director and head of regulatory affairs at Grameenphone, said they have offered BTRC Tk 100 crore to open the discussion about the issue.
"It will take a long time to solve the problem in the court and as part of the previous initiative to settle the issue out of court, we have offered this sum of money," said Sadat.
He said they have full confidence in the legal system but made the offer to speed up out or court settlement.
The telecom regulator declined to receive the money, saying as there is a scheduled hearing on Thursday [tomorrow], they cannot receive the money.
"We can't receive payment at this stage," said Md Jahirul Haque, chairman of BTRC.
Earlier in September, the finance minister took an initiative to settle the matter out of the court, and there was a condition that Grameenphone will pay Tk 200 crore in two instalments. The same discussion also happened before the prime minister's ICT advisor but Grameenphone didn't deposit any money following that.
On November 24, the Appellate Division directed the mobile phone operator to pay Tk 2,000 crore of the BTRC audit claim of app. Tk 12,579 crore in three months.
Grameenphone on January 26 filed a review petition with the Appellate Division of the Supreme Court asking permission to pay Tk 575 crore to the telecom regulator as an adjustable deposit.
In April last year, the BTRC had an audit done by a third party and claimed that Grameenphone owed Tk 12,579 crore in revenue shares, unpaid taxes, and late fees until 2014 since its inception.
However, the carrier said the amount was disputed.