Bandarban's Ghumdhum SSC centre shifted to Ukhiya over Myanmar border incidents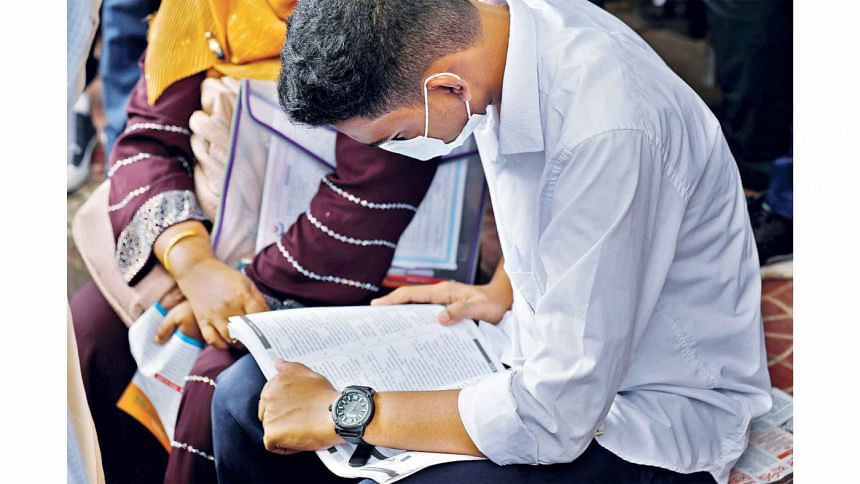 The authorities concerned have decided to shift the Ghumdhum Secondary School Certificate (SSC) examination centre in Bandarban to Kutupalong High School centre in Ukhiya upazila of Cox's Bazar.
Chattogram Divisional Commissioner Md Ashraf Uddin said the decision has been taken considering the overall safety of the students in the wake of Friday's casualties, reports our Chattogram staff correspondent.
Yesterday (September 16, 2022), a Bangladeshi youth of Ghumdhum union of Bandarban's Naikhongchhari upazila lost his leg on the Myanmar side of the border while trying to bring back his cattle when a landmine went off.
Later that day, a Rohingya youth was killed and four others injured when three out of five mortar shells fired from Myanmar landed at No Man's Land in Konarpara on the Tumbru border of Ghumdhum union in the upazila.
Ashraf Uddin said that the exams of 499 examinees of Ghumdhum centre will be held Saturday morning (September 17, 2022) at the Kutupalong centre.
Md Ashraf Uddin told The Daily Star, "This time the mortar shell has come within 300 yards. We are talking about the safety and security of the children here. We are taking them to a nearby new centre. At night, the miking started in this regard. Starting from Bazarghat, we have started miking in populated areas. The miking will start again in the morning."
"If any candidate comes to the previous centre, they will be shifted from there. Instructions have been given to contact the police and keep transport ready so that no one faces any problems during shifting," the divisional commissioner said. 
Yasmin Parvez Tibriji, deputy commissioner of Bandarban district, told The Daily Star, "The tests are going on at four centres -- Kutupalong, Balukhali, Ukhiya, and Ghumdum. Two-thirds of these candidates are from Ukhiya and the rest are from Ghumdhum. All measures have been taken so that they can take the exam safely."