Locally made jerseys to adorn FIFA World Cup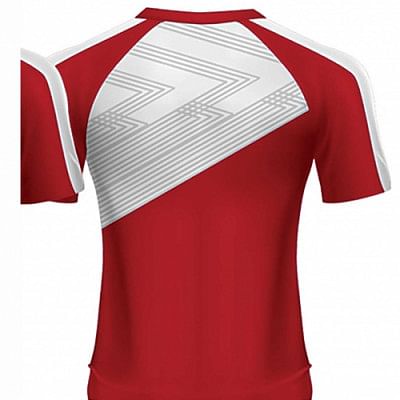 Bangladesh is increasingly becoming a source not only for replica football shirts worn by fans but also kits used in practice by players of the International Federation of Association Football (FIFA) World Cup alongside European clubs. 
The local knitters also supply jerseys for different sporting clubs globally.
For instance, Chattogram-based knitwear manufacturer Sonnet Textile Industries sent 6 lakh shirts for the FIFA World Cup Qatar 2022 to be held between November 20 and December 18.
"I shipped the last consignment in April this year…through buyers as I do not export directly to the FIFA," said Gazi Md Shahid Ullah, one of the company's directors.
He, however, declined to state the price of each shirt.
Shahidullah also said there were bright prospects for sportswear as he shipped $18 million worth of knit products from his factory a year employing 1,800 workers.
Similarly, Fazlee Shamim Ehsan, managing director of Narayanganj-based knitwear manufacturer Fatullah Apparels, said he had exported 2.5 lakh shirts for 2018 FIFA World Cup Russia.
He also sent replica kits for supporters of different countries.
This time, Ehsan has not sent any kit for the Qatar world cup.
But he regularly sends official jerseys for Real Madrid Basketball in Barcelona as his factory is an officially nominated supplier of the Spanish professional basketball team.
Every five months, his factory has been sending a good quantity of jerseys for the club, he said.
Currently, he mainly sends jerseys made of cotton of European clubs to his buyers.
The price of jerseys made from manmade fibres are higher than those made of cotton, he said.
"I also think the future of garment business of Bangladesh is MMF (manmade fibre)-made jerseys and sportswear as the demand for these items has been rising worldwide because of changes in fashion and styles," he said.
For instance, many office-going people wear casual dresses like t-shirts, sportwear and lightweight sweaters instead of formal woven dresses made from both cotton and manmade fibres.
As a result, the demand and production of the casual dresses from Bangladesh is also increasing worldwide, especially in Europe and the US, he added.
Mohammad Hatem, managing director of MB Knit Fashions, another Narayanganj-based knitwear manufacturer, said he had sent 12 lakh shirts of eight countries like Brazil, Argentina and some other European ones for the world cup football in Russia in 2018.
In the previous world cup in 2014, Hatem sent 8 lakh jerseys.
Hatem said he has not sent any jerseys for the world cup in Qatar so far.
Regarding profits from the sale of jerseys, Hatem said buyers do not pay anything extra for these being a special kind of clothing.
Recently, the local garment suppliers have been increasing the production of garment items from manmade fibres to gain better prices from international clothing retailers and brands.
They are expecting jerseys and sportswear to play a vital role in achieving Bangladesh's target of earning $100 billion from garment exports by 2030.
Last fiscal year, garment shipment clocked a 35.47 per cent year-on-year growth, netting $42.61 billion. Of the sum, $23.21 billion came from knitwear shipments, which was up 36.88 per cent.
The knitwear items mostly comprised jerseys and sportswear, according to data from the Export Promotion Bureau.