Final compensation to Rana Plaza victims soon
Panel receives $30m from retailers: ILO's Reddy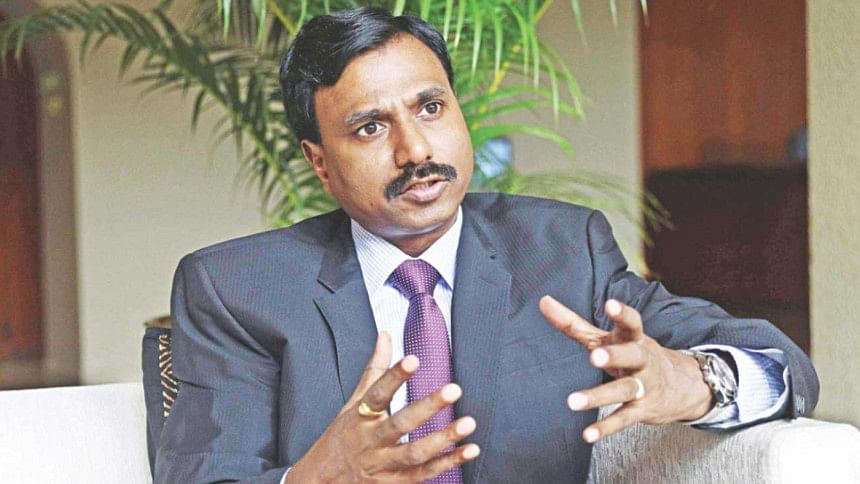 The Rana Plaza Coordination Committee will complete all payments to the victims of the nation's worst industrial disaster in two weeks, as the panel has received the required amount -- $30 million -- from retailers.
"We are ready to finish paying the compensation money to the Rana Plaza victims as we have received the required $30 million," Srinivas B Reddy, country director for International Labour Organisation (ILO) in Bangladesh, said in an interview with The Daily Star yesterday.
"We have already disbursed 70 percent of the claims to the victims through bank accounts of Dutch Bangla Bank."
Reddy is the chairman of the committee, which was formed two years ago after the accident to settle the compensation claims, with government representatives, garment exporters, retailers and trade union leaders.
The committee has already disbursed $16.4 million of the fund among 2,889 claimants, except 668 victims who were directly awarded compensation by British retailer Primark, he said.
Primark made 95 percent of the payment to the victims and families of New Wave Bottom, a garment factory that was housed on the second floor of Rana Plaza and made garment items for the British retailer.
Primark is contributing $14 million to the $30 million fund, which includes $11 million in long-term payments, $2 million in short-term aid and a donation of $1 million to help other victims, according to its website.
More than $2.48 million came from the prime minister's welfare fund, said Reddy.
The committee has followed ILO Convention 121, which deals with payment for industrial accidents, in determining the amount of payment to the victims, Reddy added.
It took more than two years to disburse the fund as the committee had to sort out the new addresses and other details of a large number of workers, said Reddy. "The ILO is now relieved as the fund has been managed."
In determining compensation to the workers, the average salary of the victims has been fixed at Tk 5,300, the minimum wage for the garment workers, he added.
"In some cases, the amount of compensation varied as some victims came up with their last pay slips; those who used to get higher salaries received higher amounts."
The ILO has been conducting a feasibility study to launch the National Employment Injury Insurance Programme to bring all factory workers under insurance coverage, he said.
The insurance, which will be mandatory for all factories, will cover health, unfortunate death and other workplace accidents; and factory owners will need to pay less than Tk 60 as premium for each worker every month, he added.