Exports shake off effect of political turmoil
Bangladesh gets $31.2b in full-year earnings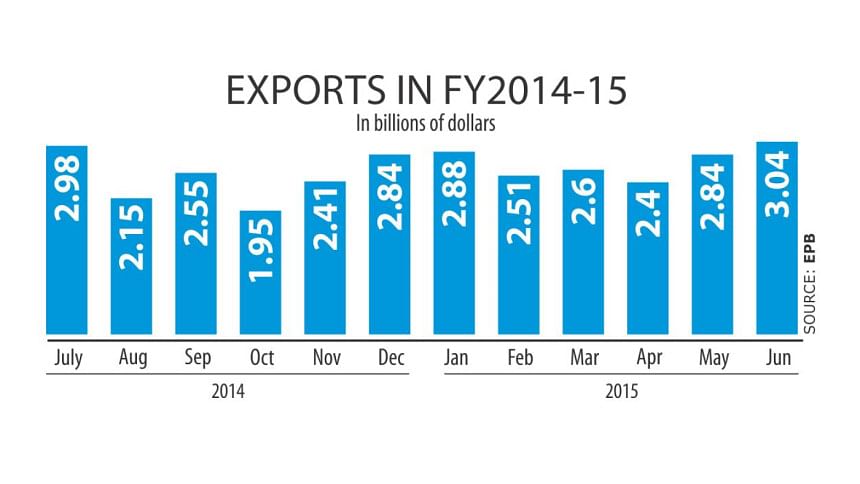 Exports rose 3.35 percent year-on-year to $31.2 billion in fiscal 2014-15, a senior Bangladesh Bank official said.
But the amount was well below the year's target of $33.2 billion, which the industry insiders blamed on the quarter-long political turmoil.
Exporters faced a lot of troubles in shipment of goods during the period.
The higher cost of production is also responsible for the lower export growth, especially in the garment sector, said Atiqul Islam, president of Bangladesh Garment Manufacturers and Exporters Association.
In the garment sector, the factories housed in shared buildings received fewer work orders as the retailers were concerned about workplace safety given the Rana Plaza collapse, Islam said.
On the total export, he said the export basket should be widened, as the garment sector alone cannot achieve the target.
Exports surged in June, the last month of the fiscal year, fetching $3.04 billion, which is an increase of 7 percent from the previous month and 8.2 percent from a year earlier, according to government data.