Why are professionals leaving Bangladesh?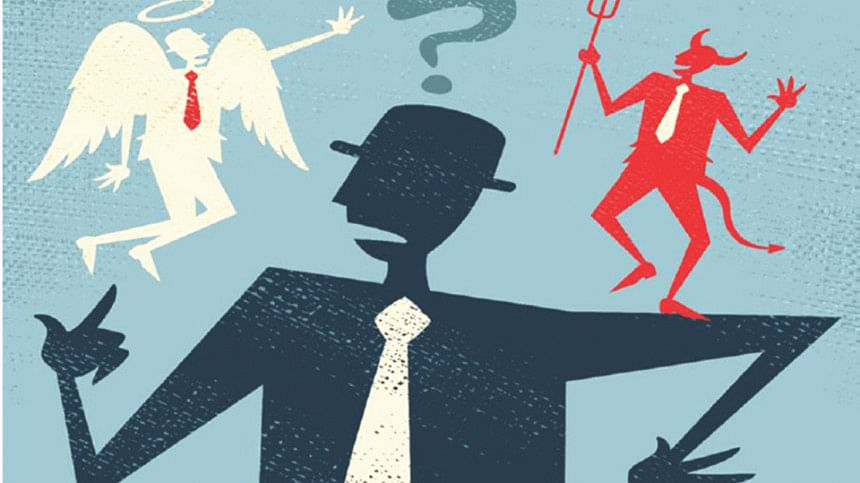 In recent times, we have observed a notable trend in Bangladesh's professional landscape: an increasing exodus of skilled individuals seeking opportunities abroad, be it higher studies or better careers. Despite facing multiple hardships across living and professional development, this phenomenon is growing. One can easily ask: what are the intricate factors underpinning this migration?
Those who are migrating are mostly people who joined the job world after their under-graduation for two or three years and are now going for their higher studies or the people who have been in jobs for five to seven years, the newly married, expecting a child in the family soon, or even with young children. These people mostly come from humble backgrounds but globally compatible upper chambers.
Foremost among the drivers propelling Bangladeshi professionals towards foreign shores is the alluring prospects of superior career opportunities. International job markets frequently boast higher remuneration packages, comprehensive benefits, and unparalleled avenues for professional advancement.
In addition, perceptions of skill recognition and the value placed on qualifications abroad significantly influence the decision-making process. Some professionals believe that their expertise and experience receive greater appreciation and financial remuneration in international job markets. The pursuit of diversified experiences and exposure to distinct cultures and work environments ranks high among professionals' motivations, which further encourages them.
An integral facet of the migration equation is the pursuit of an enhanced quality of life. Bangladesh, while rich in culture and history, still faces challenges in providing access to top-tier healthcare, education, and living conditions. The lure of countries that excel in these domains has proven compelling as professionals yearn for an elevated quality of life for themselves and their families.
For professionals with familie2ws, foreign countries often provide access to prestigious educational institutions, attracting parents who aspire to offer their children the highest quality education. This aspiration frequently necessitates relocation to countries with renowned educational systems even though the parents may experience difficulties in establishing their careers abroad.
Economic factors exert a substantial influence on relocation decisions. Favourable currency exchange rates and disparities in the cost of living have significantly impacted professionals' financial outlook. Professionals often find that their earnings abroad afford them greater purchasing power and financial security.
Moreover, Bangladesh's socio-political landscape has, at times, exhibited fluctuations and uncertainties. Such unpredictability can disrupt not only the business environment but also personal lives. In response to these concerns, some professionals opt for the perceived stability and security of nations where political stability is a cornerstone.
Thus, the decision of Bangladeshi professionals to seek international employment hinges upon a nuanced interplay of personal, professional, and economic factors. While motivations may exhibit individual variances, the overarching themes of pursuing improved career prospects, elevated quality of life, access to superior education, perceived skill recognition, diversification, intellectually challenging work environment, and economic incentives resonate prominently.
As we navigate the ever-globalising world, it is prudent to anticipate the sustained growth of Bangladeshi professionals' interest in international job markets. This also necessitates contemplation of the long-term implications on the domestic workforce, quality of education and more importantly, a better workplace with the availability of civic amenities.
---
The author is an economic analyst