Broadband Internet: User number hits 1cr milestone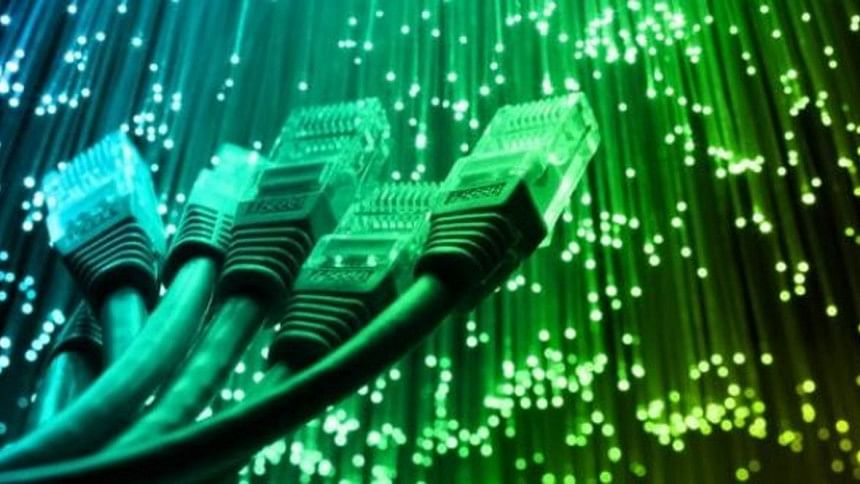 The number of broadband internet connections has surpassed the 1 crore mark in June for the first time as a vast number of people now rely on the internet due to the pandemic which propelled work from home practices and remote learning.
According to Bangladesh Telecommunication Regulatory Commission, broadband subscribers shot up around 18 per cent year-on-year in June.
However, the sharp increase in the number of broadband internet consumers can be seen when the figures are compared to the pre-pandemic levels.
Broadband connections took a staggering jump of 76 per cent since pre-pandemic times of February last year when there were 57 lakh such customers. In other words, the pandemic added over 43 lakh subscribers.
"It's a landmark and it was achieved mainly due to the increase of data consumption, which more than doubled since the start of the pandemic," Mustafa Jabbar, posts and telecommunications minister, told The Daily Star.
"And data is the future. We realised it long ago so we launched 3G in 2013 and 4G in 2018. We are now taking fibre optics connectivity to union levels within this year," he said.
About recent criticisms over internet speed ranking, Jabbar said within over a year data consumption more than doubled but adequate infrastructure for it was yet to be installed due to supply chain disruptions amidst the pandemic.
But works to build the infrastructure are now being implemented at a high speed, he said.
Bangladesh has ranked 135th out of 137 countries in the word in a recent report of Ookla, a global platform that measures internet speed. Bangladesh was only ahead of Afghanistan and Venezuela.
MA Hakim, president of the Internet Service Providers Association of Bangladesh, said the pandemic has accelerated the growth rate in the number of broadband internet connections.
"Before the pandemic, our expansions were mainly in the metropolitan cities but it reached upazila levels since April last year," he said.
"Now we want to concentrate on the quality of the service," he added.
The BTRC on June 6 set a uniform price of Tk 500 for 5 Mbps (megabits per second) of broadband internet a month, Tk 800 for 10 Mbps and Tk 1,200 for 20 Mbps.
There was another milestone in the BTRC's data with the total number of internet subscribers reaching 12.09 crore at the end of June, up from 11.73 crore a month earlier.
Mobile phone operators have added 25.90 lakh internet subscribers in the month of June.
Since the pre-pandemic times of February last year, mobile operators have added over 2 crore new internet subscribers.
The total number of mobile phone subscribers reached 17.64 crore in June, up from 17.52 crore in May.