US garment buyers to get special attention
Tipu Munshi says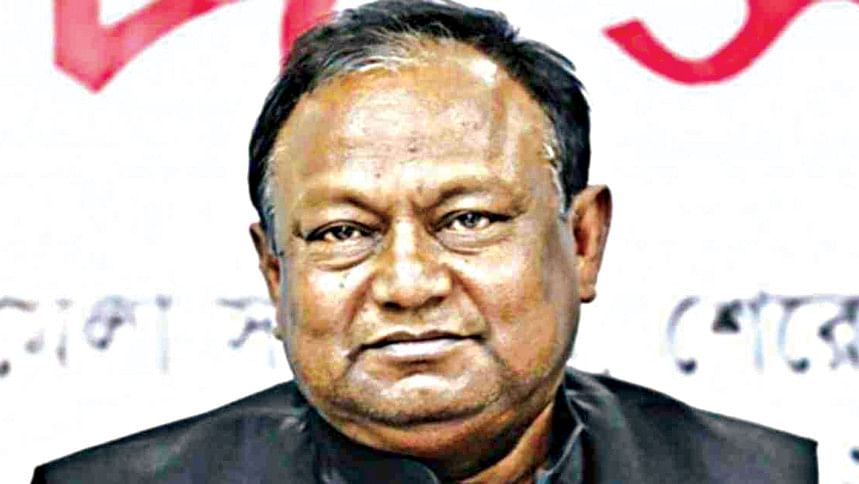 The government has taken a special initiative to increase the volume of garment export to the US markets, as the shipment of apparel items to the country's single largest export destination is growing on the back of high demand.
Commerce Minister Tipu Munshi said this yesterday at the concluding session of the "Men's Apparel Guild in California" in Las Vegas.
Munshi said for grabbing more market share in the US, where Bangladesh sends nearly $7 billion worth of garment items in a year, his government has started assessing the improved standards of apparel, innovative designs and customers' choices for the US consumers.
He said data would be separately preserved for the US customers for supplying special apparels to them.
Munshi said after the unexpected Rana Plaza building collapse in April 2013, Bangladesh improved a lot in compliance to rules and strengthened workplace safety for safety in the garment factories.
Currently, Bangladesh is the global leader in green garment factories as the local suppliers have invested money to improve in compliance, save energy and environment and brighten the image of the country's apparel sector, Munshi also said.
The minister invited the US retailers, brands and businesspeople to visit the factories and to observe the safety and compliances in the factories, according to a statement from the commerce ministry yesterday.
The US businesspeople have showed a lot of interest to visit Bangladeshi garment factories and source more from Bangladesh, the statement also said.
They have expressed eagerness to visit factories and to observe the compliances, health services, working environment and sustainable development that the country has attained over the years, the commerce ministry statement said. Munshi said during the pandemic, the government has given the stimulus packages to the garment entrepreneurs in Bangladesh so that they can run their business smoothly in the time of crisis.
The garment sector alone contributes some 83.5 per cent of the total export of the country in a year and employs 45 lakh workers, of whom a majority are women, especially those who migrated from rural areas.